Japan Hana Featured on Japanese TV Asahi "Beat TAKESHI's TV Tackle" Show
On October 23, 2022, Ms. Glass Wu, CEO of our company's " Japan Hana Real Estate", appeared on TV Asahi's information program "Beat TAKESHI's TV Tackle (ビートたけしのTVタックル)"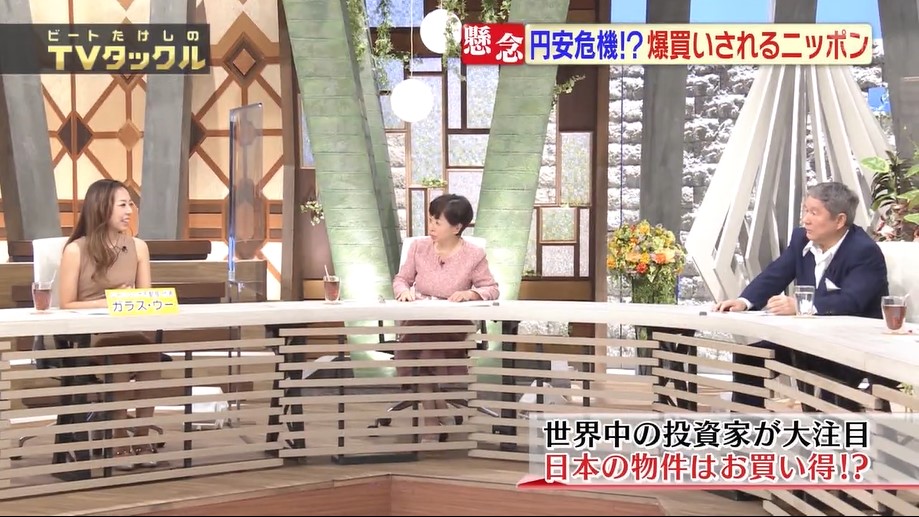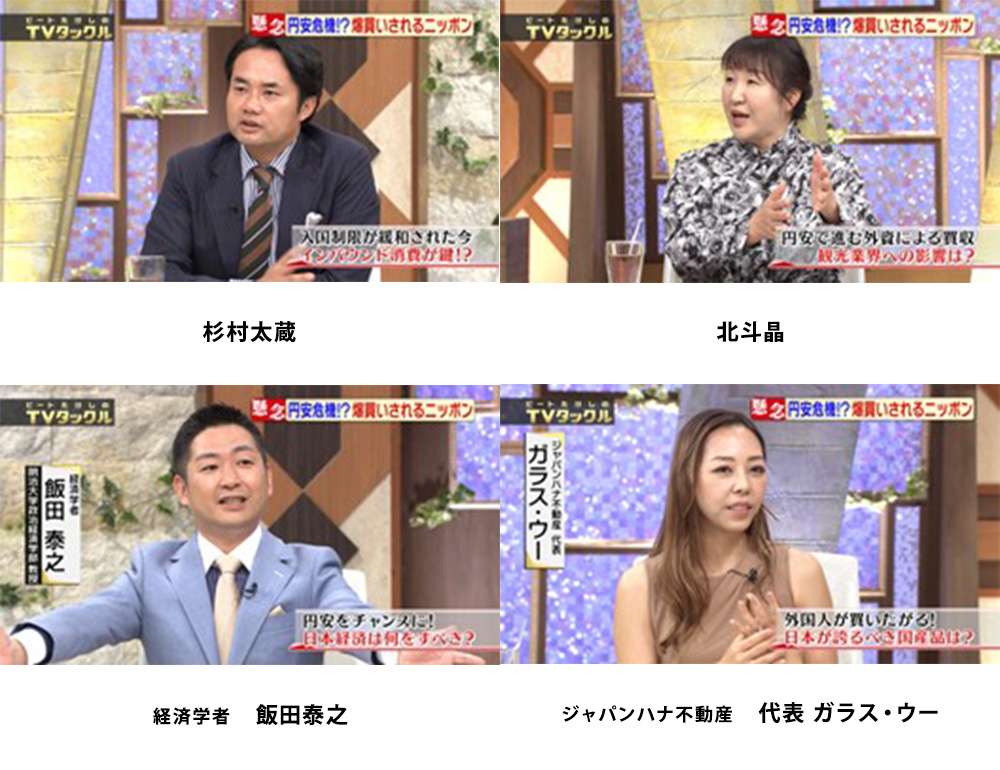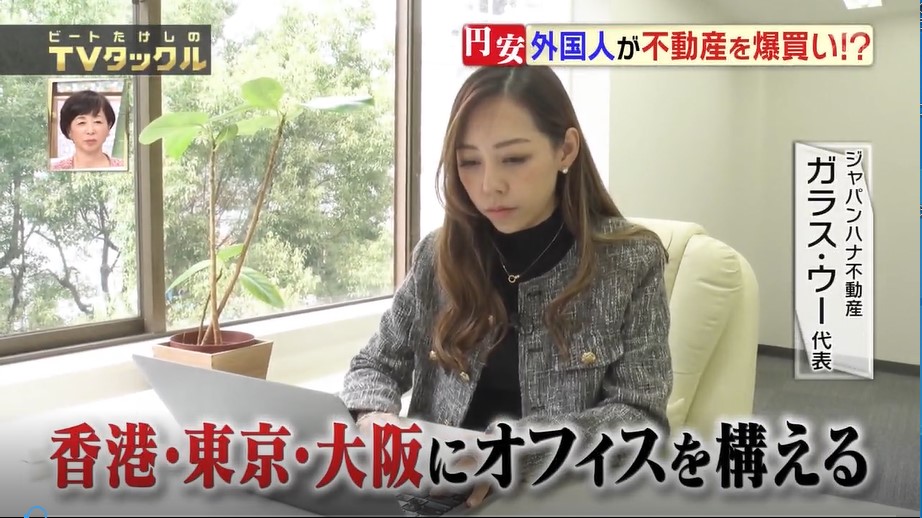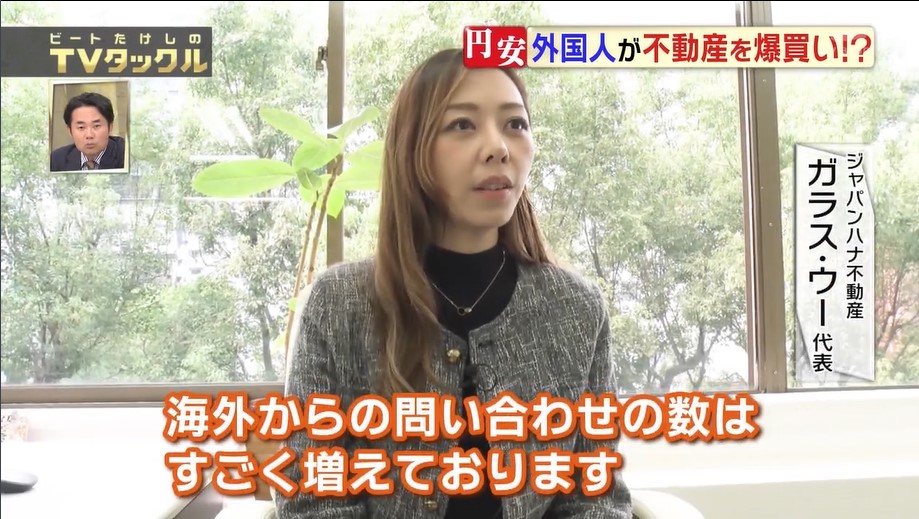 "Ms. Glass Wu, who runs a real estate company in Hong Kong and Japan, said that since the beginning of this year, the number of property enquiries from foreign clients, such as home inspection applications, has tripled from the previous year."
The TV show closely covered the visit of a Tokyo property by an American investor.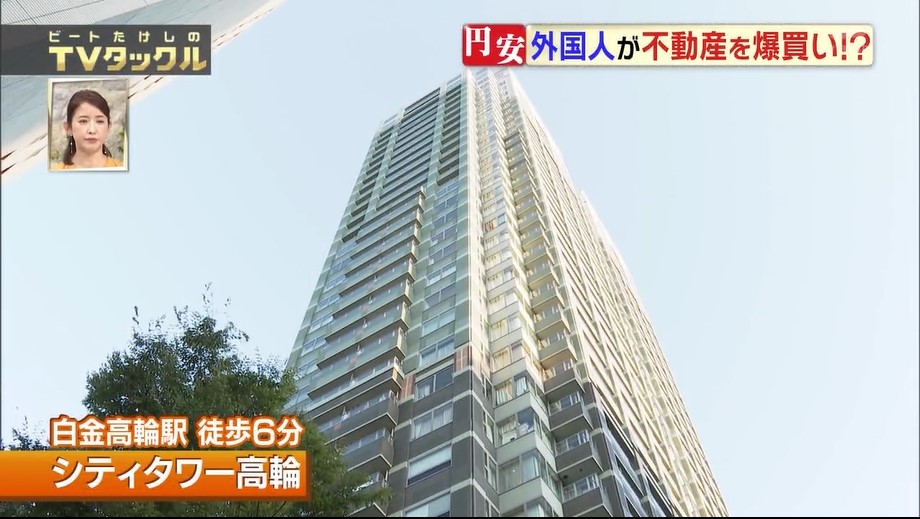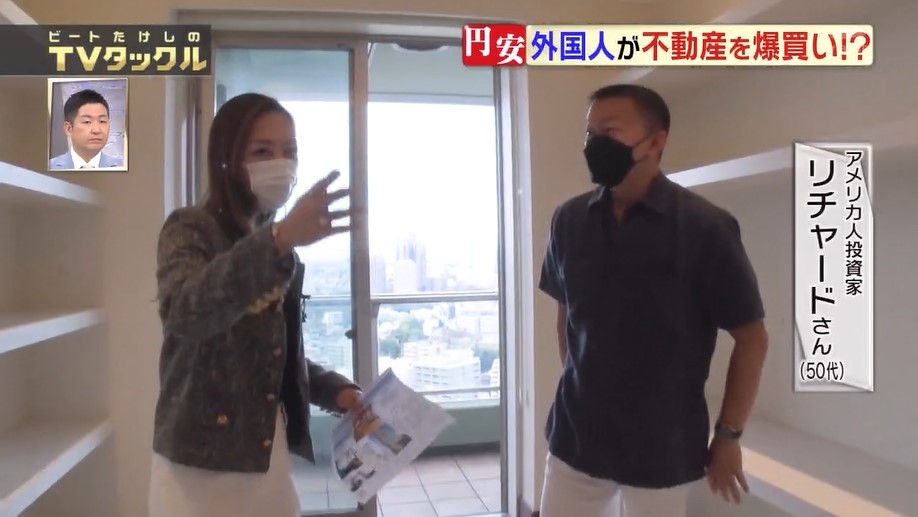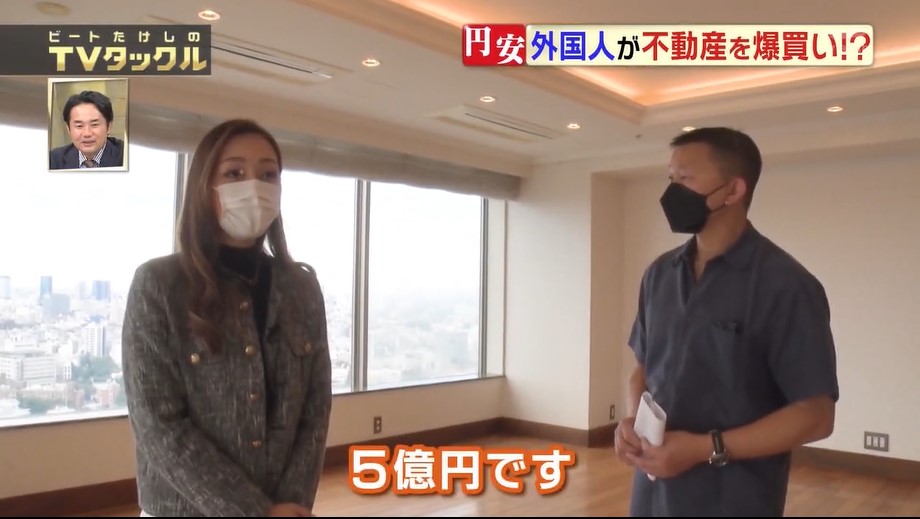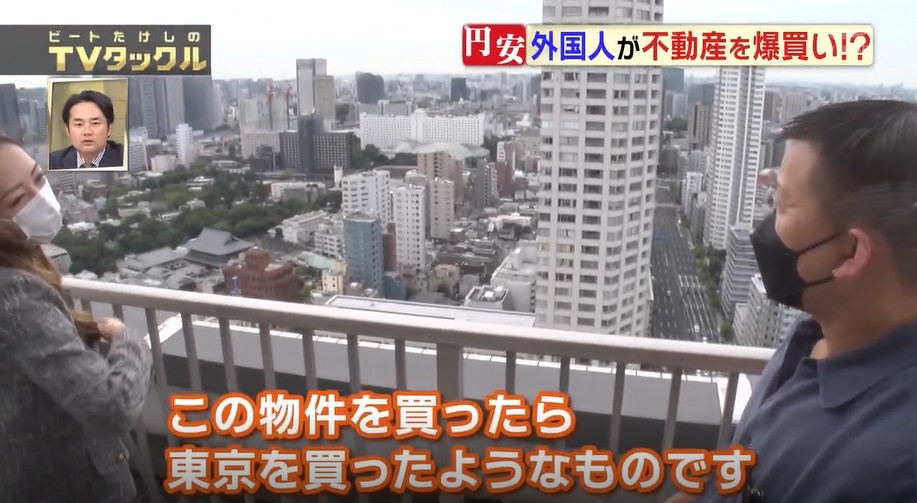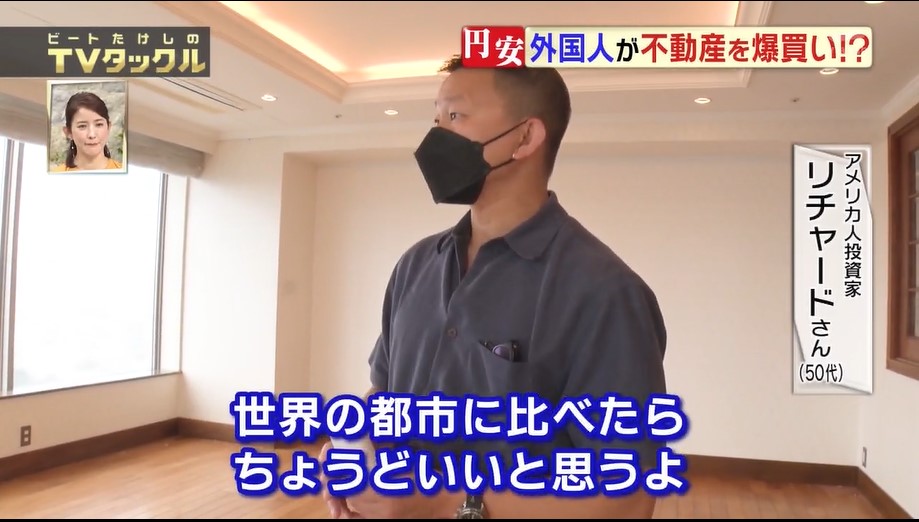 "With a view of Mount Fuji, the price of a 3LDK luxury condominium just 6 minutes on foot from Shirokane Takanawa is 500 million yen. An American investor who are viewing the property said: "Due to the depreciation of the yen, this is a chance to buy a property that would have been over budget."
The view of a virtual property viewing provided for Hong Kong customers.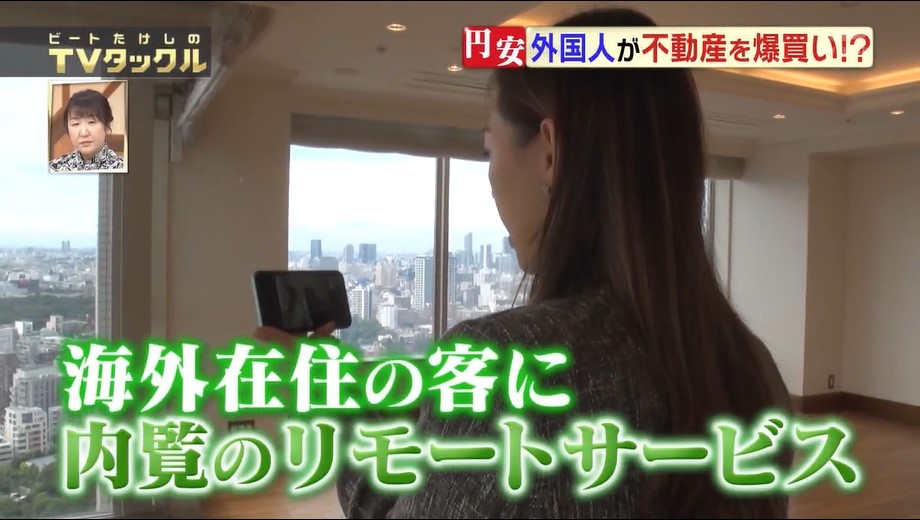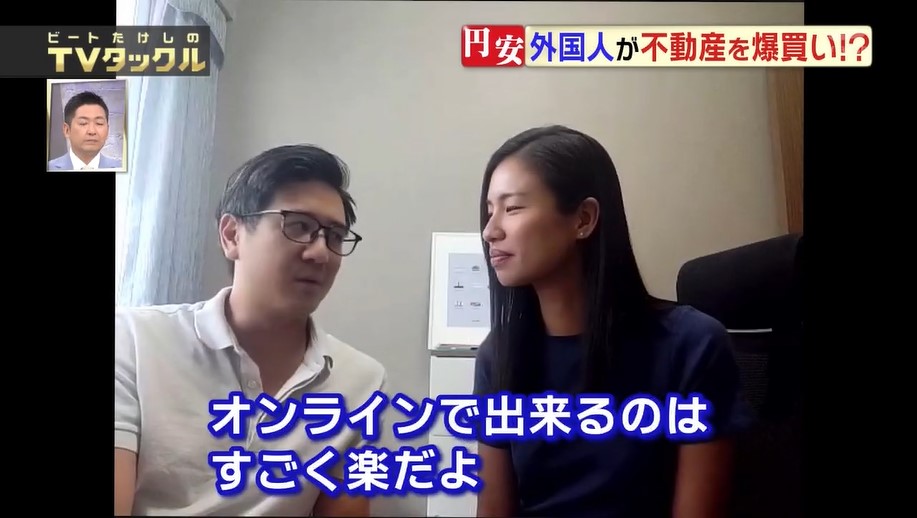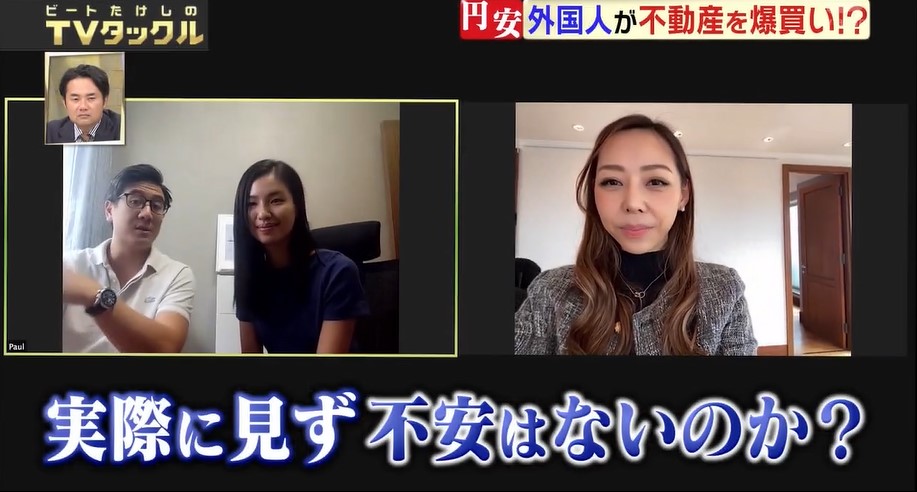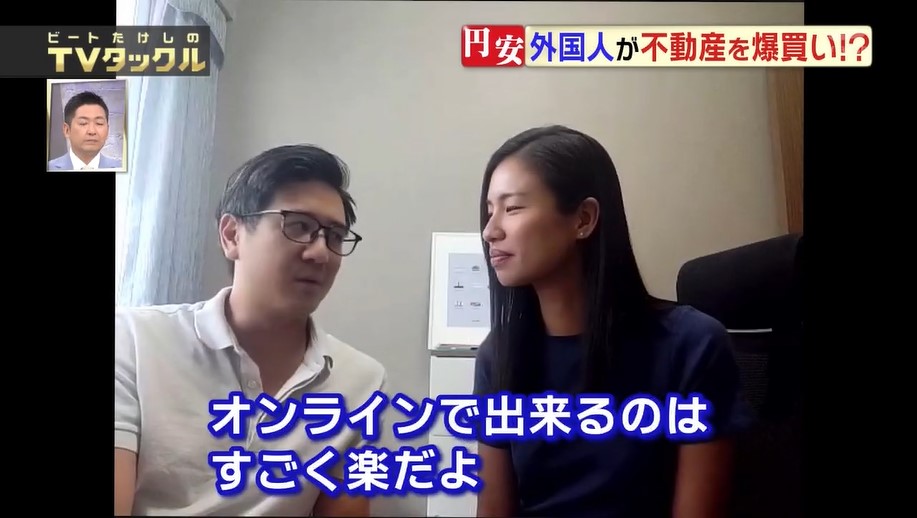 "For customers living overseas, there is also a virtual property viewing service! A couple living in Hong Kong said they are considering in buying a property worth more than $100 million, without actually see the property in person."
At the studio, the representative of our company Ms. Glass Wu, Mr. Beat Takeshi, Ms. Sawako Agawa and other guests talked about the high concern of foreigners regarding the Japanese real estate market.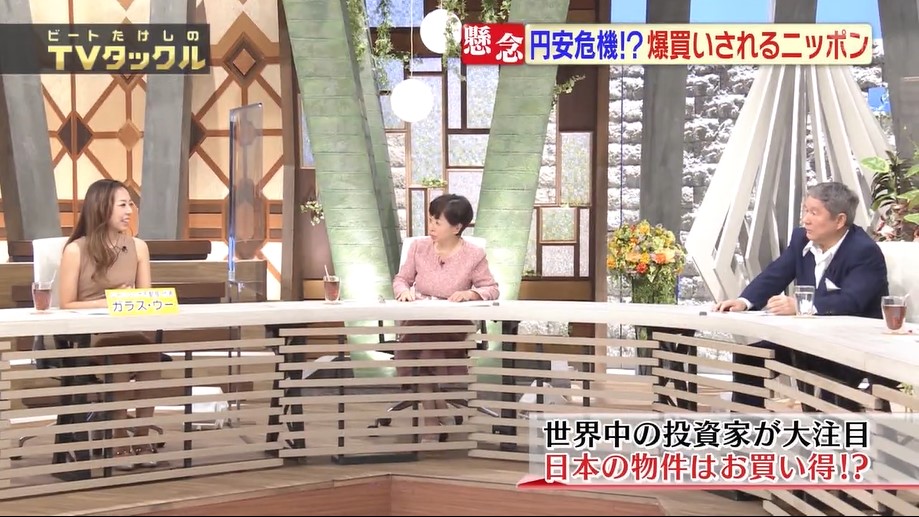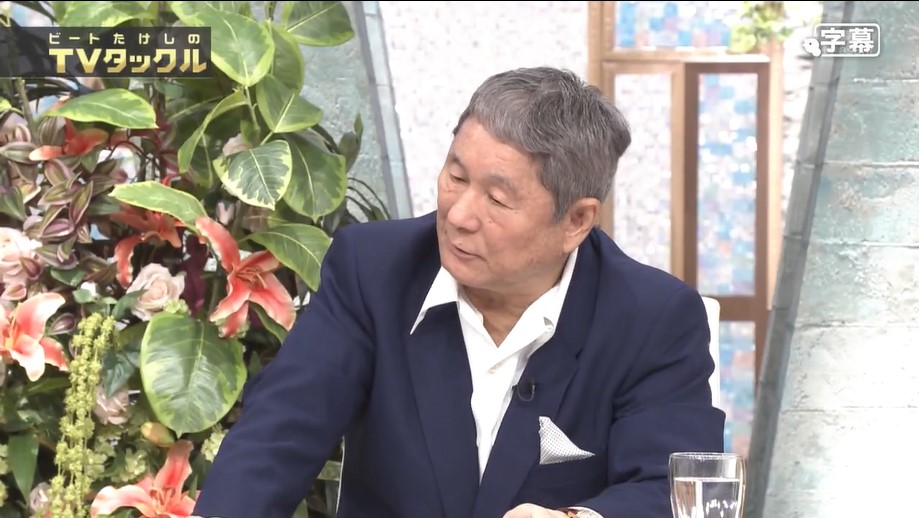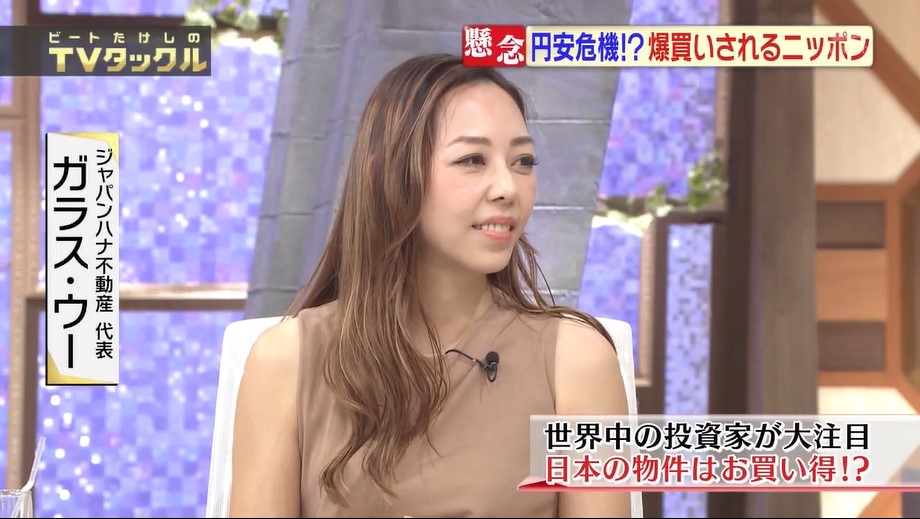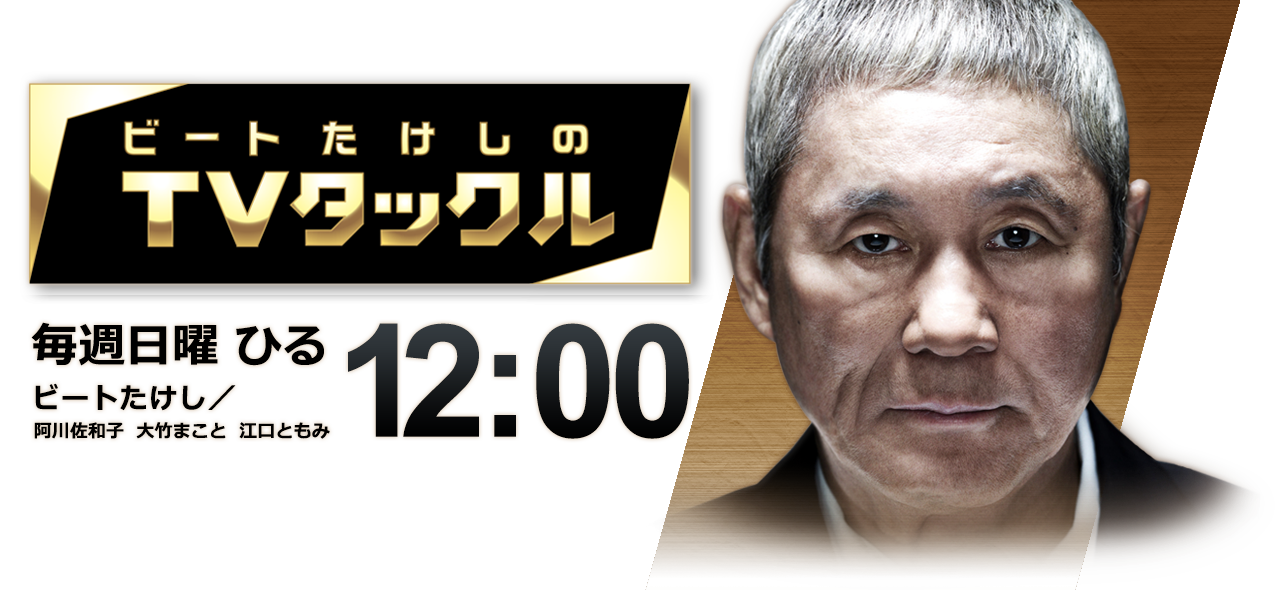 For more details of the TV show, please check the following website:
外国人が不動産を爆買い!河川敷迷惑行為&ゴールドラッシュ!?ニッポン全国 巷の大問題SP
Our company is selling the unit introduced in the program, the 34th floor unit of the Takanawa City Tower which is near the Shirokane Takanawa Station.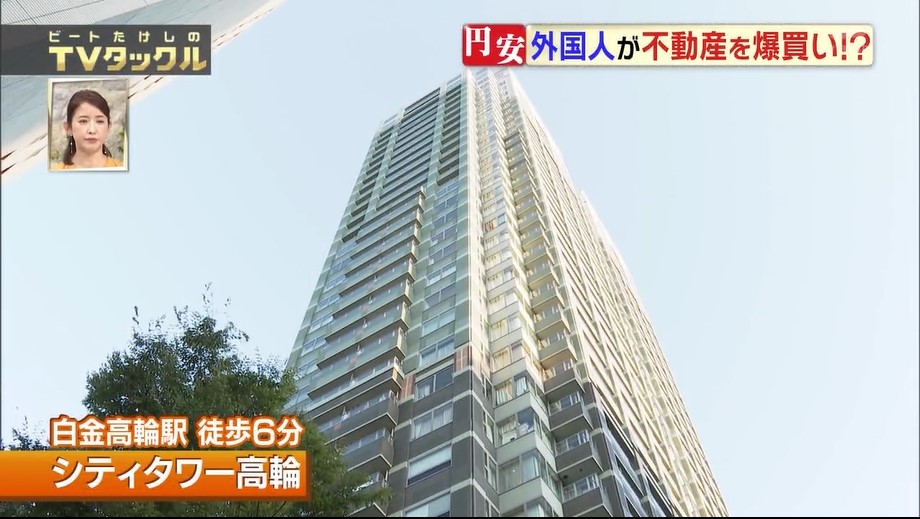 Check out this website for real estate details.