Japan Hana Featured on Japanese TV Asahi "Super J Channel" Show
Japan Hana Real Estate's CEO, Ms. Glass Wu was recently interviewed for a segment of TV Asahi show's "Super J Channel" called "J's Track" that aired on October 6, 2022.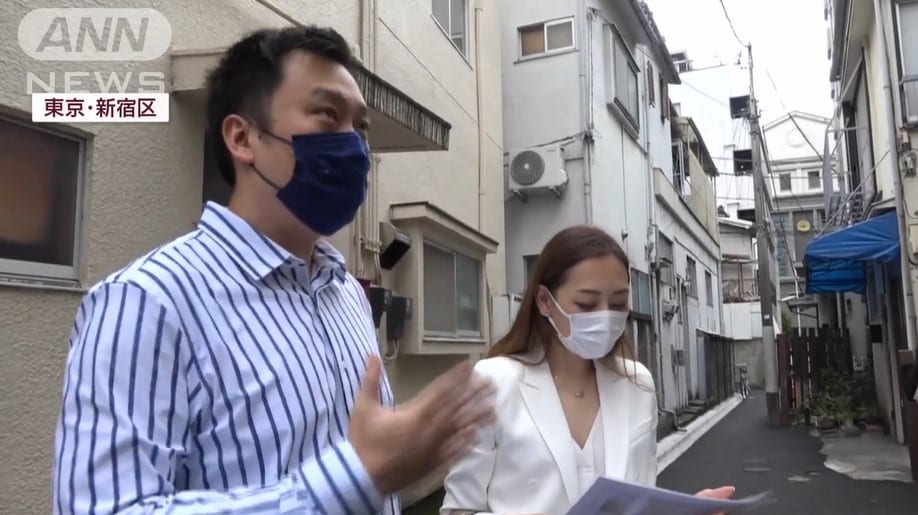 On "J's Track," Ms. Wu shows a Tokyo property to an Indonesian investor. He mentioned that Japanese properties are promising for investment.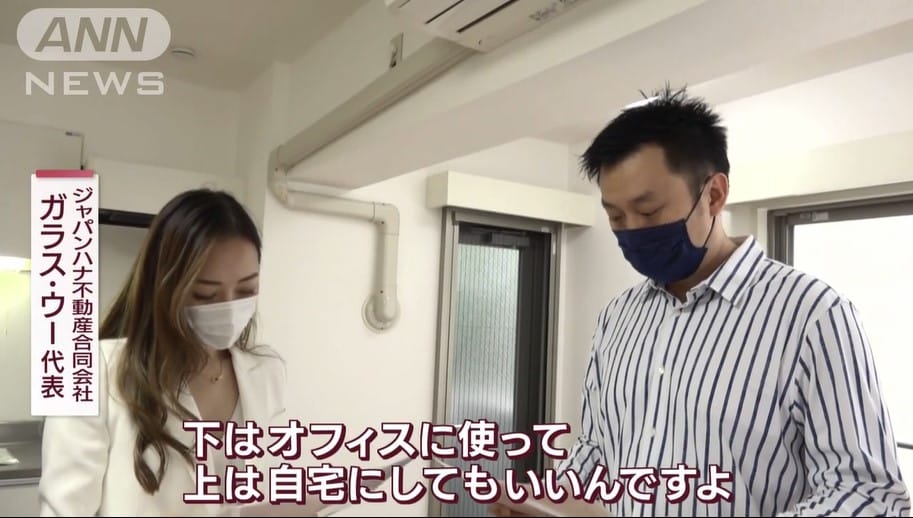 Ms. Wu: "Upper floor can be a residential area while the ground floor can be an office."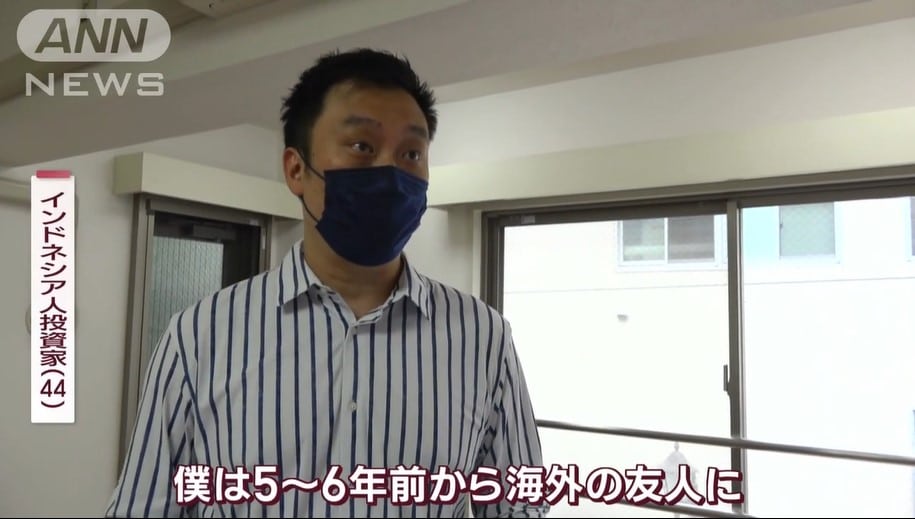 Indonesian investor: "My overseas friends told me 5-6 years ago…"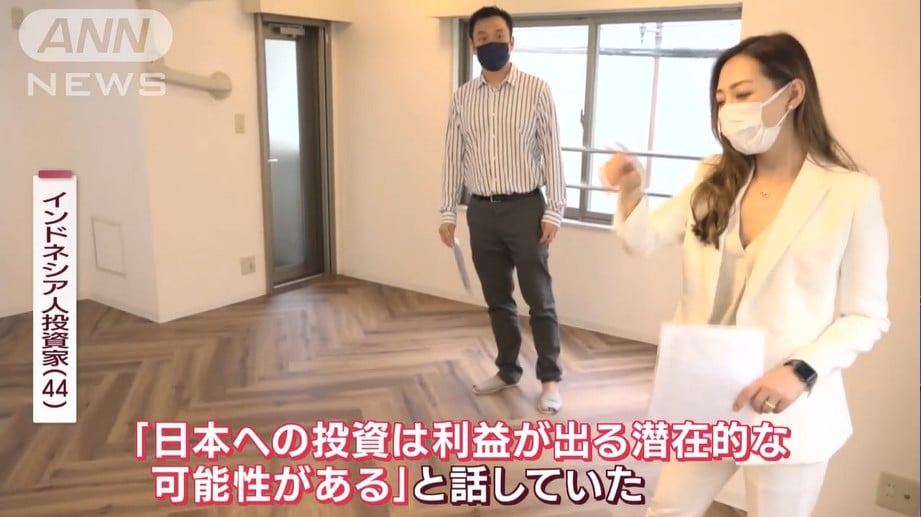 Indonesian investor: "…Investment in Japan is promising and profitable!"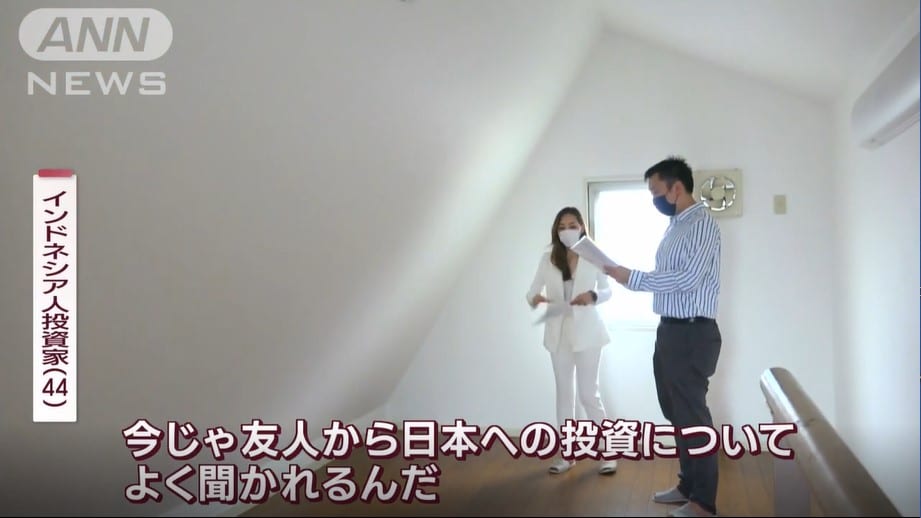 Indonesian investor: "My friends have told me about investing in Japan."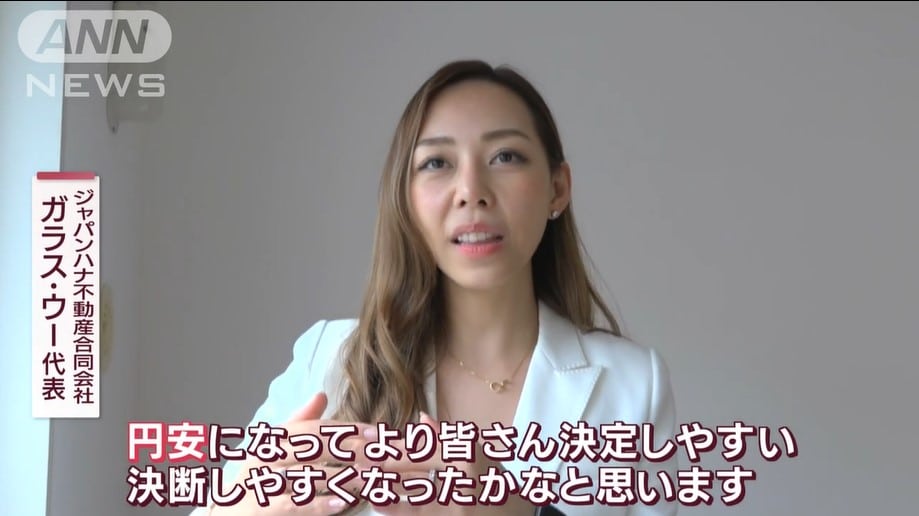 Ms. Wu: "Since the yen has weakened, clients are more determined than ever to to invest in Japan."
(From "Super J Channel" broadcast on October 6, 2022)
[ANNnewCH ] https://www.youtube.com/watch?v=RRs3O8n-uEU