New minpaku law will alter Japan's rental and hospitality landscape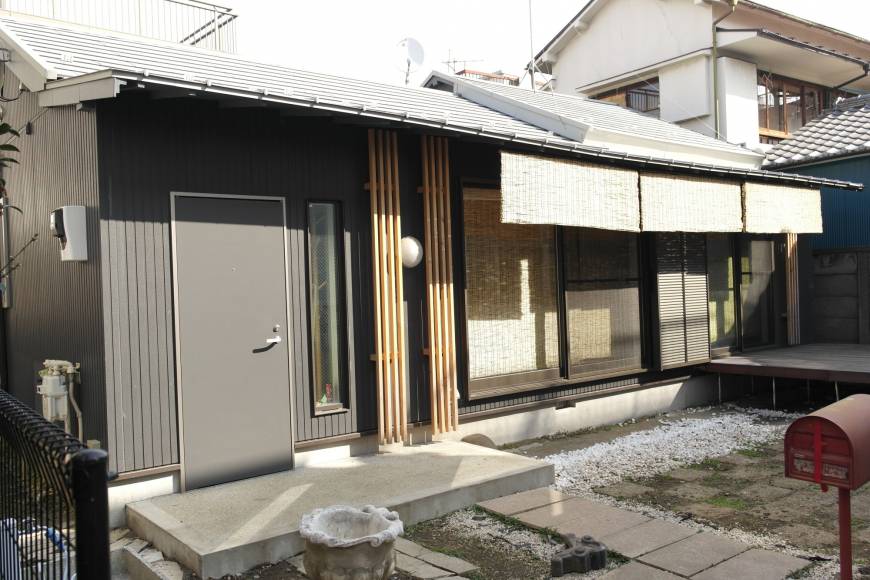 A new law will go into effect in June to regulate minpaku, private residences rented out by their owners as short-term lodgings. To most, the new law will address changes that have occurred in recent years due to the rise of Airbnb, the worldwide online service that allows travelers to book rooms in private homes directly from the owners of those residences.
Japan has long had a similar type of system called minshuku, which usually involves rooms in private homes that are offered as lodging. But people who want to let rooms as minshuku must apply for a license, which requires that the room be a certain size. Also, a management-type person must always be on the premises. These rules, however, have never been strictly enforced, which is why Airbnb was able to gain a foothold in Japan, even though, technically, such rentals are illegal.
The new minpaku law will lower the legal hurdles for renting out properties as short-term lodgings. Currently, only certain specially designated districts allow minpaku rentals, but after June 15, in principle, minpaku rentals will be permitted throughout Japan. There will no longer be limitations on room size. Nor will representatives of owners be required to be present on the premises. Local governments, however, can also implement their own restrictions and conditions. Kyoto, for instance, will mostly prohibit minpaku from being operated in residential areas.
One of the new conditions of the law is that people who wish to rent out properties as minpaku must register with the land ministry. In fact, the ministry is already accepting registrations, so presumably owners can start renting out rooms when the law goes into effect.
Probably the most contentious aspect of the new law is that it contains no restrictions with regard to the type of property that can be used. One of the main sources of complaints about Airbnb rentals has been condominium owners and tenants who object to neighboring units being used as de facto hotel rooms without their approval. The new law will not expressly address this problem, but the land ministry has drawn up guidelines for owners associations that wish to ban minpaku from their buildings.
The problem is that the law was only written four months ago, meaning few owners associations may know about the guidelines. Associations can ban minpaku, but after June 15 they must include any prohibitions in their own sets of rules and regulations, otherwise they will not be legally binding
And according to the law, since associations must gain three-fourths approval of their voting members to amend their rules, adding such prohibitions could be difficult. Presently, under the special district rule, minpaku can still be banned by condo associations without any kind of formal declaration in writing.
Consequently, the new minpaku law could exacerbate well-publicized existing problems associated with Airbnb properties, such as garbage being thrown out on non-designated days, visitors staying up all night and making lots of noise and, most significantly, loss of security.
Many modern condos have auto-lock systems that require residents to first use a key or key code to enter the building and then another key or key code to enter units, the point being to keep non-residents out of the building unless a resident is there to give allow entry. This situation will become more of an issue because many minpaku owners don't live in the buildings where they have rooms. In Osaka, for example, two-thirds of Airbnb owners are non-Japanese who don't live in the country. There are, for example, Chinese real estate companies that sell Japanese condos to Chinese investors and then manage the units as minpaku. The owners may never even physically see the unit they bought.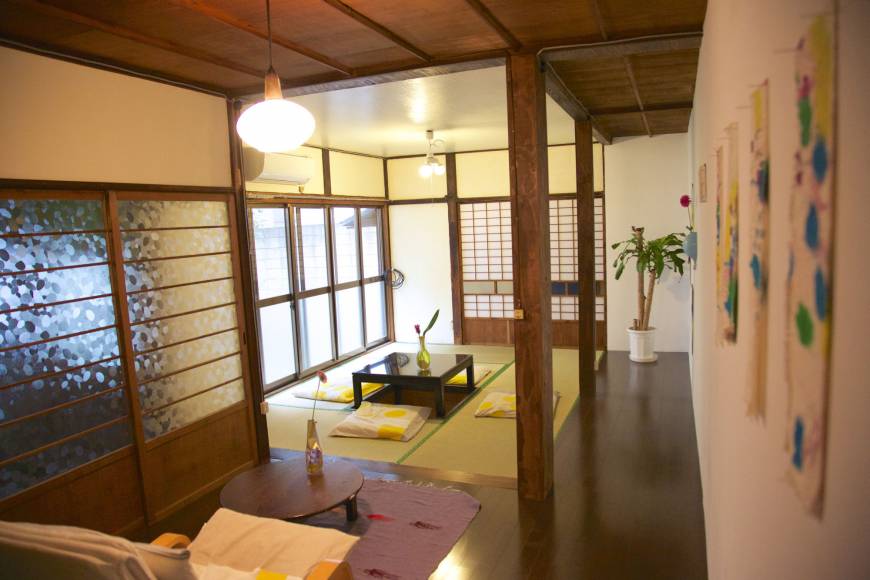 The new law will also do away with a current minimum-stay rule, which states that a person must stay at least two nights in the rented property. (Previously, it was six nights.) However, if owners don't live in the building where they rent rooms, they will be required to hire a management company to take care of the property. This condition will make it more difficult for owners to make money, since some management companies take as much as 70 percent of the rental fees for themselves. If owners simply want to rent out rooms to pay for property taxes and mortgages, what remains may be enough, but another new rule says that they cannot rent out a room for more than 180 days in a given year, which will further limit potential profits.
Despite this, landlords having trouble keeping long-term tenants could find the minpaku business more financially rewarding, since they can charge more on a per-night basis. The government is thus hoping that minpaku can alleviate some of the problems associated with the growing number of vacant houses and apartments in Japan, many of which are available for renting but stay empty for long periods of time due to the dwindling number of renters.
More and more housing portal sites on the internet will likely offer minpaku. On March 15, the real estate site Apaman, which represents 200,000 property owners and landlords, registered itself as a management agency for minpaku. The proliferation of such portal sites, however, could cause regulatory problems. If a property is offered on more than one site, it may be difficult for the portals to keep track of how many days the property has been rented out, meaning the owner could end up going over the yearly 180-day quota. The new law will slap a ¥1 million fine on violators — if they are found out, that is.
The main merits of minpaku are to the customer. Minpaku are usually cheaper than hotel rooms and there is no limit as to how many people can stay in a unit. Hotels, of course, are not happy with the new laxer law, and will be even less happy after the present tourism boom deflates following the 2020 Tokyo Olympics.
Right now, the hospitality industry is busy creating more hotel rooms for the Olympics, which means there could be a glut in the future. Minpaku may aggravate the problem, but we really won't know until the new law goes into effect.