[TV Program] Japan Hana featuring on NHK World Japan television program "NHK WORLD"
Ms. Glass Wu, CEO of our company "Japan Hana Real Estate" is going to be featured on LIVE broadcast television program "NHK WORLD " from NHK World Japan on the coming August 13th and August 15th 2023.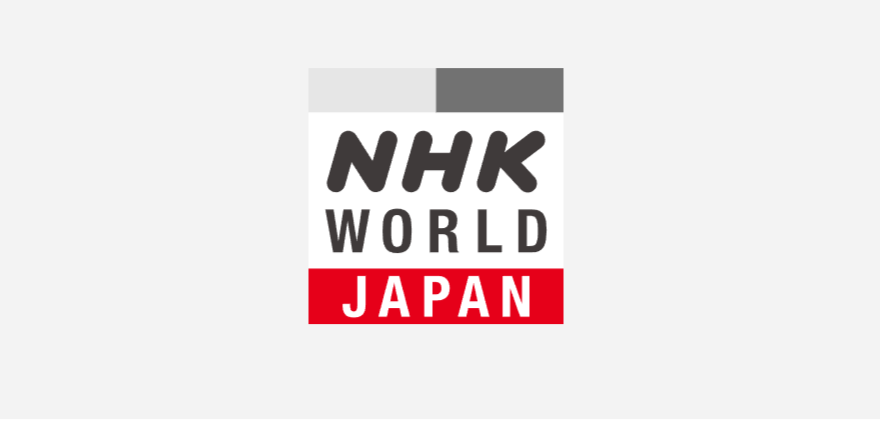 -Broadcast information of the "NHK WORLD":
August 13th (SUN) On LIVE:
0:10~0:59
-Rebroadcast- (on August 13th)
①7:10~7:59
➁14:10~14:59
③18:10~18:59
-Rebroadcast- (on August 15th)
④ 04:00~04:49
If you are interested in the program, please watch the broadcasting on LIVE through the top right hand "Watch Live" corner of the below link:
Official website of NHK WORLD- JAPAN: https://www3.nhk.or.jp/nhkworld/
If you are unable to watch the show at the above mentioned period of time, you can still watch the show through the "OnDemand" corner of the official website afterwards.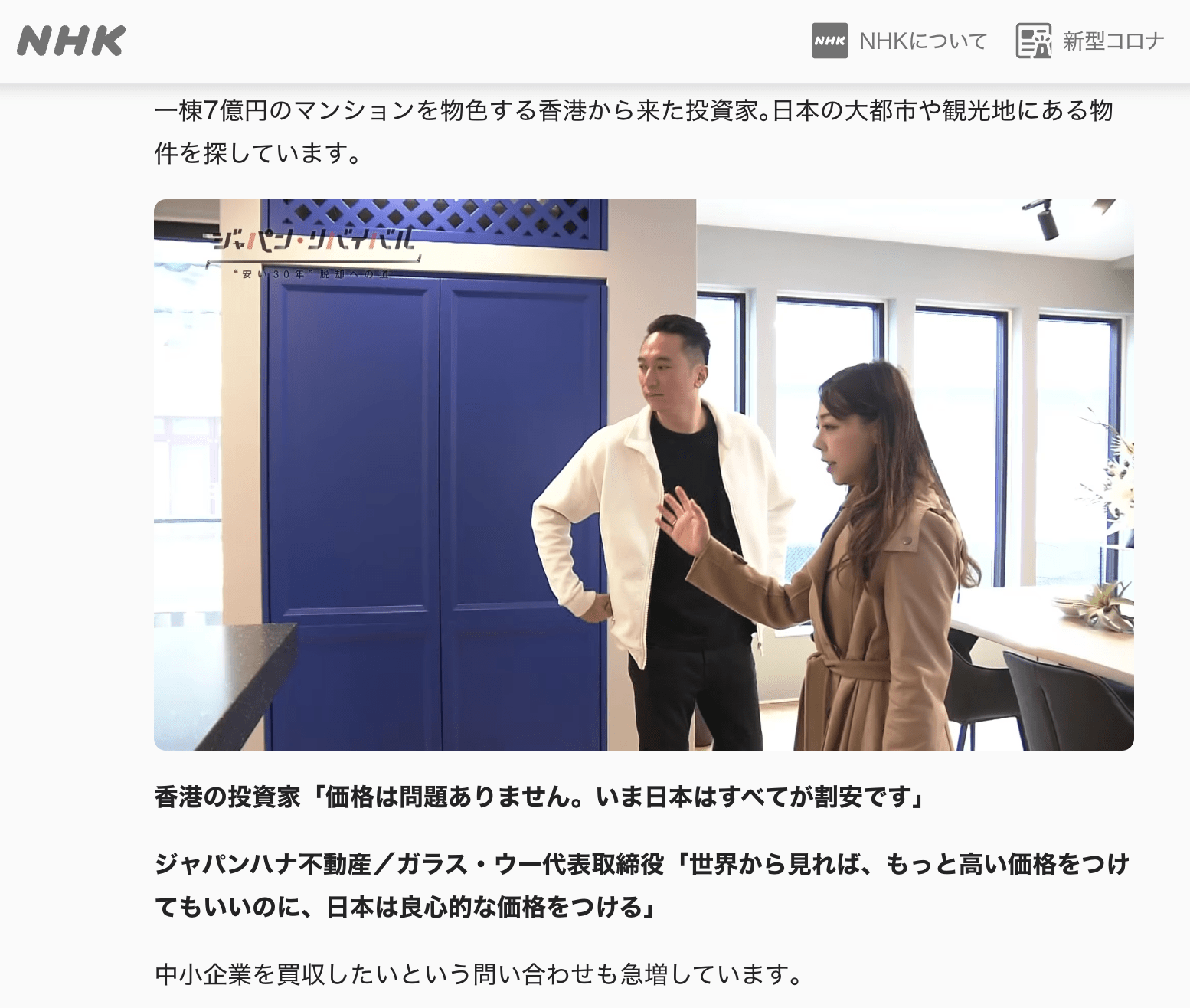 Overseas investor from Hong Kong is looking for properties located in tourist destinations and viewing a 700 million yen property in Japan.
Hong Kong Investor : " The price is not a problem at all. Everything in Japan is cheaper now."
Japan Hana Real Estate CEO/ Ms. Glass Wu: "From a global perspective, even though Japan could charge a higher price, it sets a reasonable price out of conscience."
Small and medium enterprises have shown their interest in purchasing properties in Japan and inquiries regarding such matters are increasing rapidly as well.
Japan Hana Real Estate starts from real estate's properties, we would also update the latest properties' information to our Instagram and Facebook. Please feel free to follow us on these social media platforms.
Japan Hana Real Estate Instagram
Japan Hana Real Estate Facebook