Overview
Updated On:
January 6, 2022
Description
【Tokyo】THE KITA Penthouse THE TEA HOUSE – Luxury 4 Bedroom Penthouse
The Kita is a luxury condominium consisting of 12 spacious buildings located in a quiet residential area of Kitasando in Shibuya city.
Designed by architect Kengo Kuma, the vertical lattice that wraps the entire building allows light and shadows to dance and textures to mingle and assimilate with the surrounding landscape gently.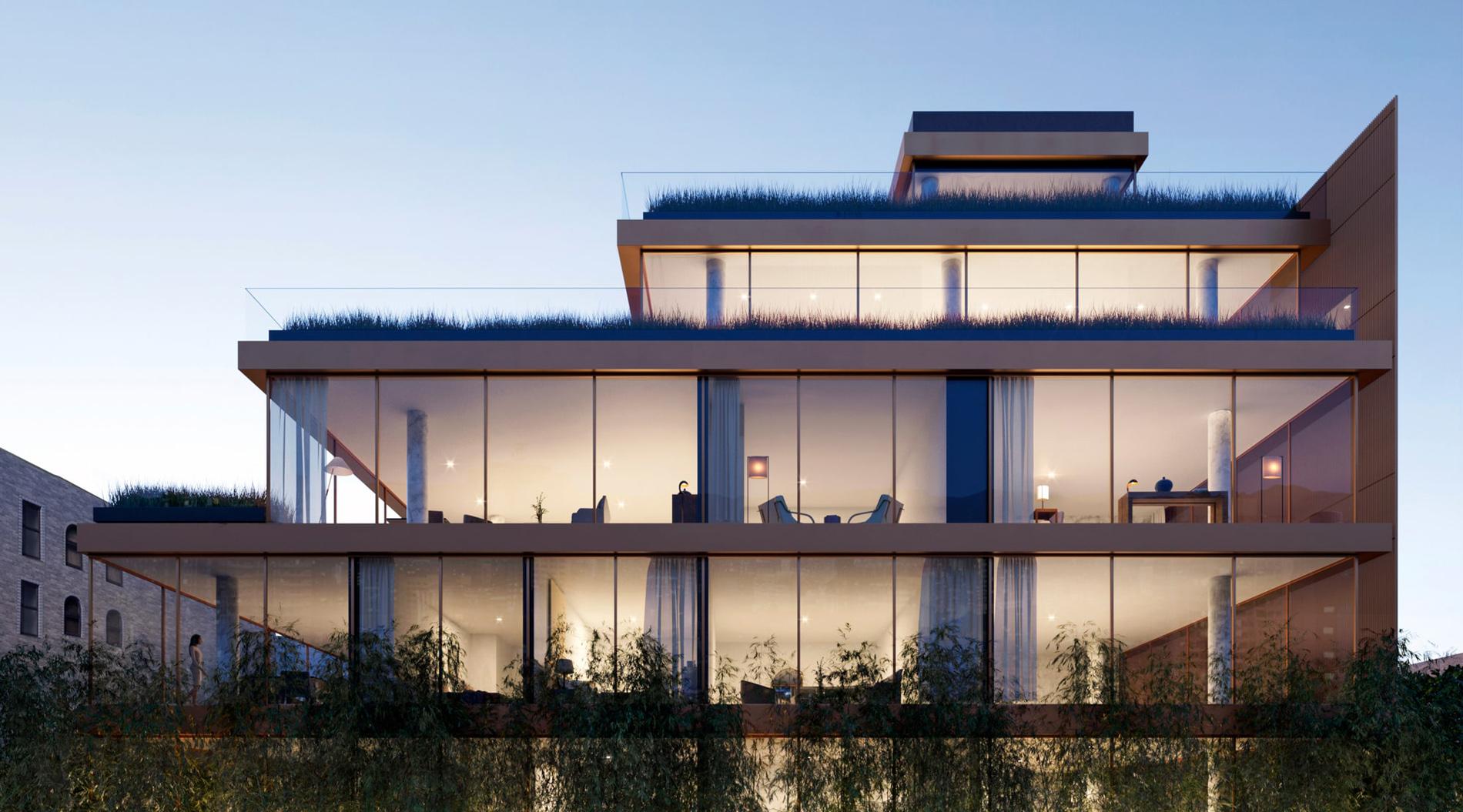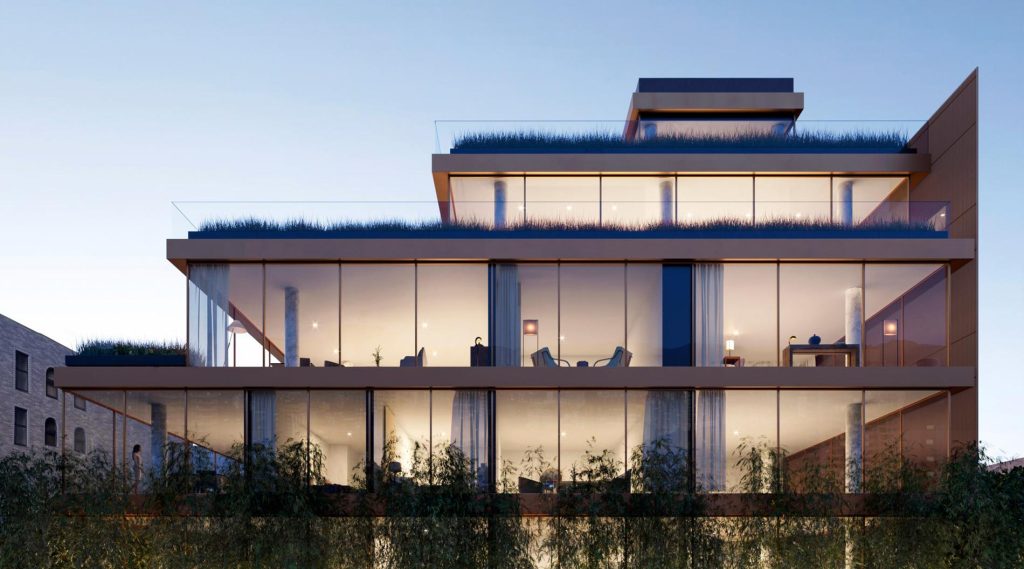 A double-level, full floor penthouse residence with more than 1,000 m2 (10,000 sq ft) of interior & outdoor space
Custom selected furnishings and interiors by Kengo Kuma for the entire home
4 Bedrooms, 4 Bathrooms
Each bedroom with its own private ensuite bathroom
Private rooftop infinity pool and tea house
Outdoor 5,635 sqft expansive terrace (523 sqm)
Bespoke Rolls-Royce Dawn with custom designed interior by Kengo Kuma gifted to the owner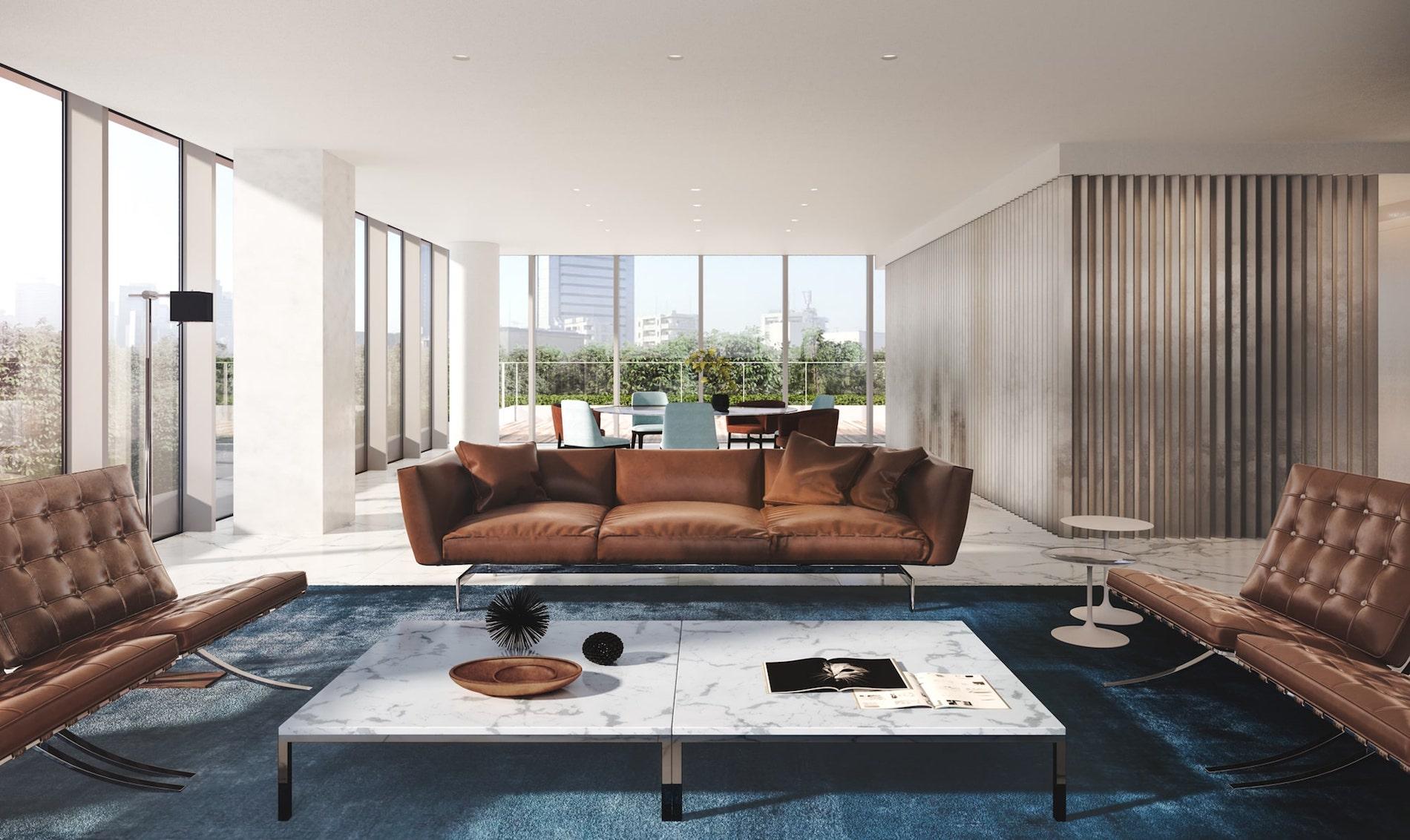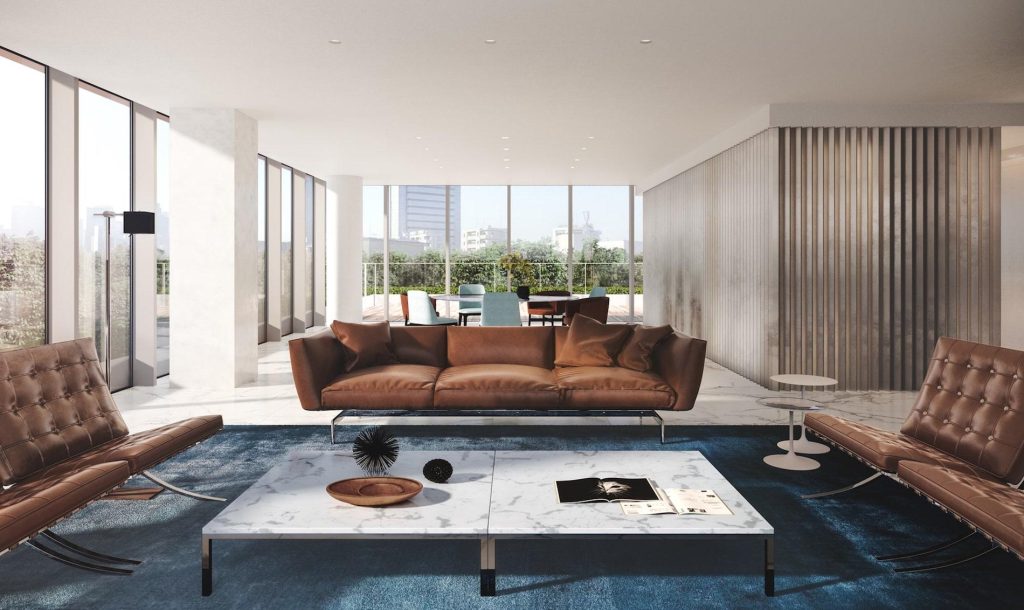 Multi-textured marble surfaces lend to an organic richness, complementing furnishings in hues of grey, clay, leather brown and muted green.
Private Rooftop Infinity Pool
On top of The Tea House sits a secluded infinity pool with sweeping views of Tokyo and the Kitasando area. Crafted from fine ceramic tiles with bold bronze details, the pool is an alluring and comfortable space that offers pleasure and tranquillity. Walking towards the water, residents can enjoy both the calming greenery of Yoyogi Park and the urban buzz of the city.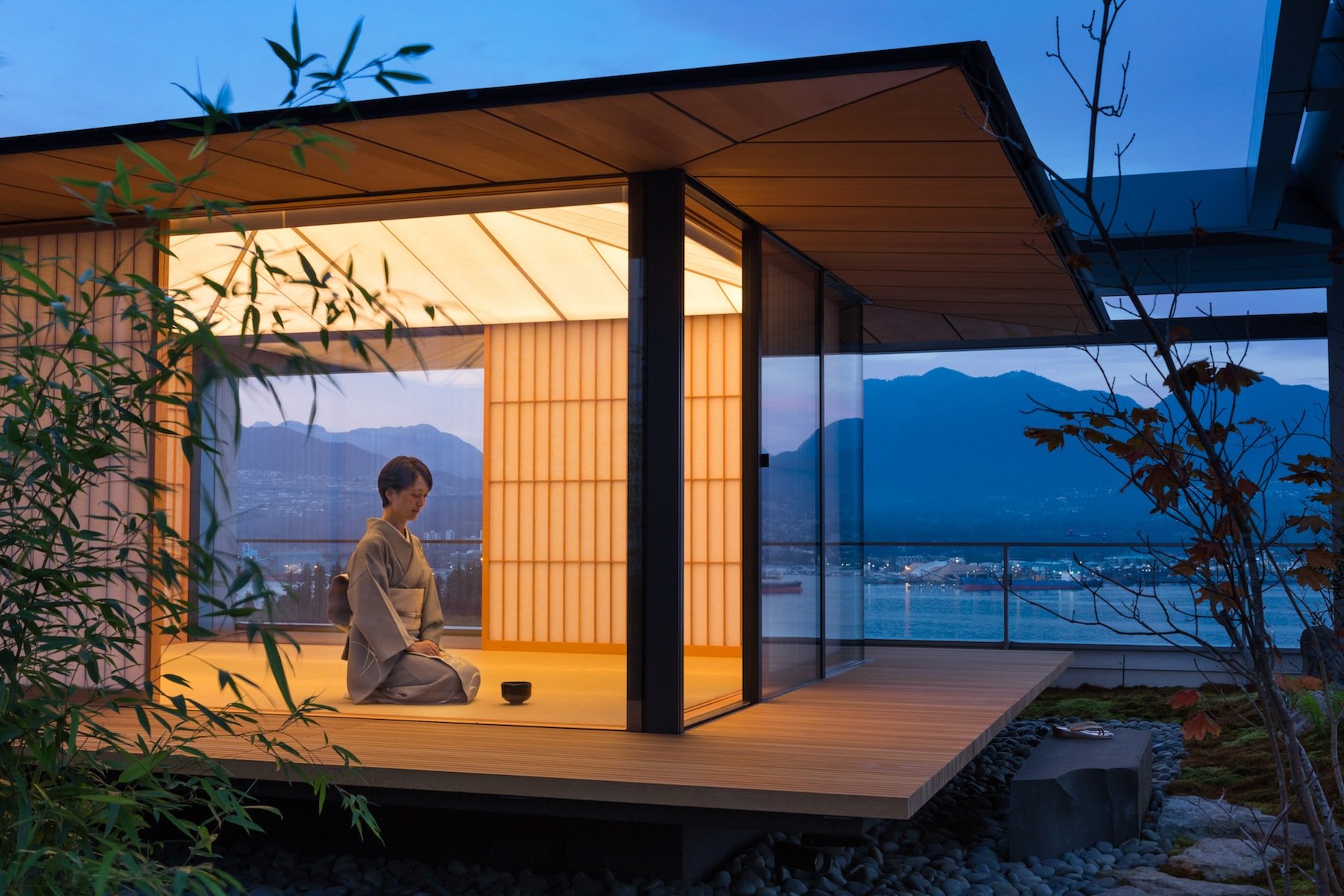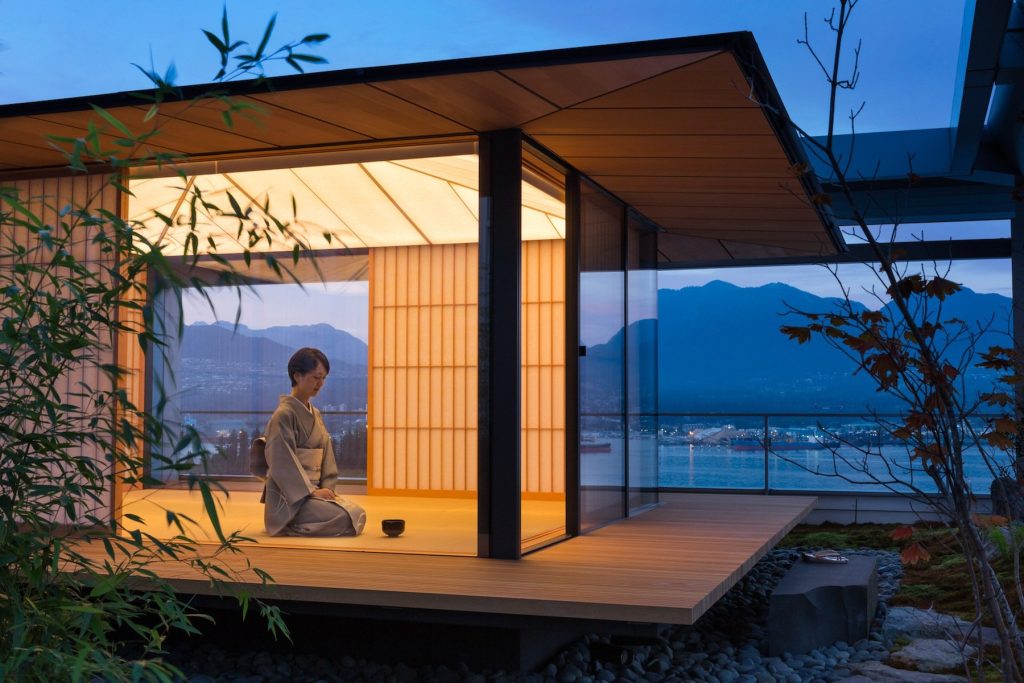 Private Rooftop Tea House
A private, rooftop Tea House designed by Kengo Kuma. The Tea House is a vivid manifestation of layer upon layer of detail and design that has gone into The Kita and truly encompasses our practice's intent and Kuma-san's philosophy. The themes of nature, lightness and transparency present themselves in every facet, always yielding new details upon closer inspection.
Amenities:
Car park in basement floor
Storage Room for each residence
Bicycle Parking Space
Key details:
Unit Type: 3 stories Penthouse (4 Bedroom with 4 ensuite Bathrooms)
with private rooftop infinity pool and tea house
Bespoke Rolls-Royce Dawn with custom designed interior by Kengo Kuma gifted to the owner
Unit Net Size: 511.99 sqm ( 5,511.01 sqft)
Outdoor Net Size: 523.57 sqm ( 5,635.66 sqft)
Total Property Net Size: 1,035.56 sqm ( 11,146.66 sqft)
Title: Freehold
Building Layout: 5 stories, 11 residences + multi-level penthouse
Completion: Summer 2020
Prices: Price Upon Request
Please contact us on 9265 1016 / 3689 2880 for more details.
For Free One-on-One Consultation with One of Our Consultants.
#JapanHana #ジャパンハナ不動産 #日本華房地產
#日本物業 #日本樓盤 #日本房地產 #日本地產
#日本投資移民 #日本移民顧問 #移民日本
#日本開發項目 #日本酒店 #日本旅館 #日本民宿
#日本辦公室大樓 #日本土地 #日本公司收購
#東京物業 #東京新樓 #東京房地產
#大阪物業 #大阪新樓 #大阪房地產
#JapanProperty #JapanRealEstate #JapanNewDevelopment
#JapanImmigration #JapanAirbnb #JapanHotel #JapanRyokan
#JapanCommercialProperty #JapanOffice #JapanLand #JapanLogistic
#JapanDevelopmentProject #PropertyInvestment #JapanVisa
#SkiProperty #NisekoProperty #HakubaProperty
Property Id : 48684
Property Size: 1,035 m2
Bedrooms: 4
Bathrooms: 4
Year Built: 2020-07-01
Other Features
Balcony
Car Park
Elevator