Oedo Onsen Acquired By US Lone Star, Struggling With Covid-19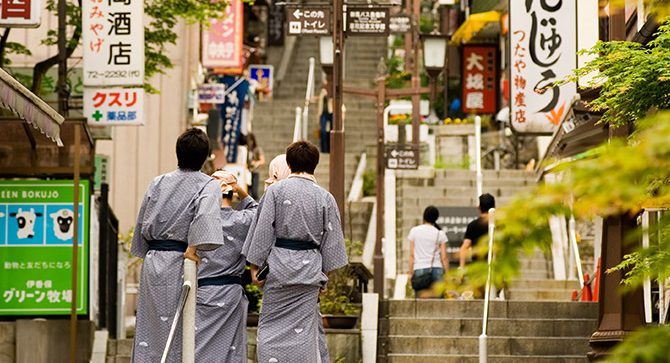 Bain Capital, a U.S. investment fund, announced on January 14 that it will sell its portfolio company Oedo Onsen Monogatari Hotels & Resorts (central Tokyo) to U.S. Lone Star, with the sale scheduled for the end of February and the amount undisclosed. Bain acquired Oedo Onsen in 2015 for about 50 billion yen and has since increased its revenue, but after COVID-19 spread, the number of customers has fallen. It is believed that the company was forced to resell the property to another fund amid the COVID-19 pandemic.
Oedo Onsen operates about 40 hot spring inns, hotels and theme parks across Japan. The company was founded in 2001 and has grown in size mainly by acquiring one hot spring inn after another that was in financial difficulty or lacked a successor. In 2003, Bain acquired all the shares of Oedo Onsen from Hiroshi Hashimoto, founder of printed circuit board company Kyoden, and others who were shareholders at the time.
Bain acquired additional onsen ryokans to increase the number of facilities it operated, and in 2004 launched a real estate investment trust (REIT) incorporating the facilities it owned, which was listed on the Tokyo Stock Exchange. The company's main facility, Tokyo Odaiba Oedo Onsen Monogatari in Koto, Tokyo, had become a popular spot for inbound tourists.
However, after COVID-19 spread, the number of visitors dropped at facilities across the country. The main Odaiba facility closed in September 2009 due to the expiration of a fixed-term land lease agreement with the Tokyo Metropolitan Government. According to a public announcement of Oedo Onsen's financial results, the company posted a final loss of 10.7 billion yen for the fiscal year ended February 2009.
Lone Star, which decided to acquire Oedo Onsen, is a major fund headquartered in the United States. Lone Star has been active in Japan for more than 20 years, and its major investments include PGM Holdings (now Pacific Golf Management, a subsidiary of pachinko/pachislot giant Heiwa), which bought golf courses across Japan and turned them into a group. In 2008, the company helped real estate company Unizo Holdings go private.
Source:Nikkei