【TV program】Japan Hana featured on the TBS Series "Marutto Saturday"
On February 11, 2023, Ms. Glass Wu, CEO of our company "Japan Hana Real Estate", was featured on TBS series "Marutto Saturday".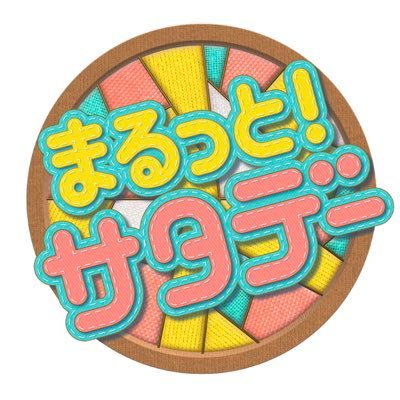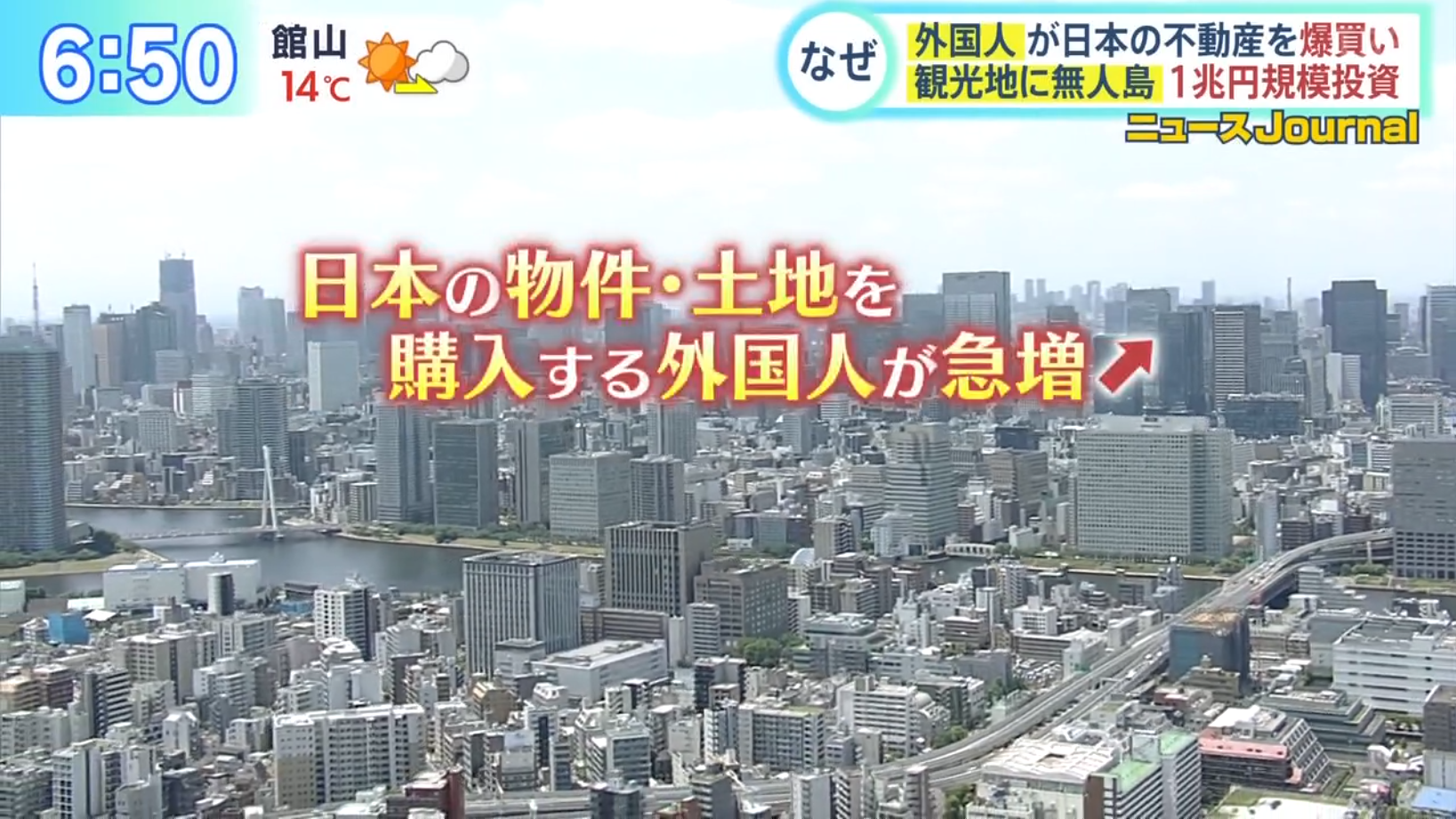 The number of foreigners purchasing Japanese properties and lands has a rapid increase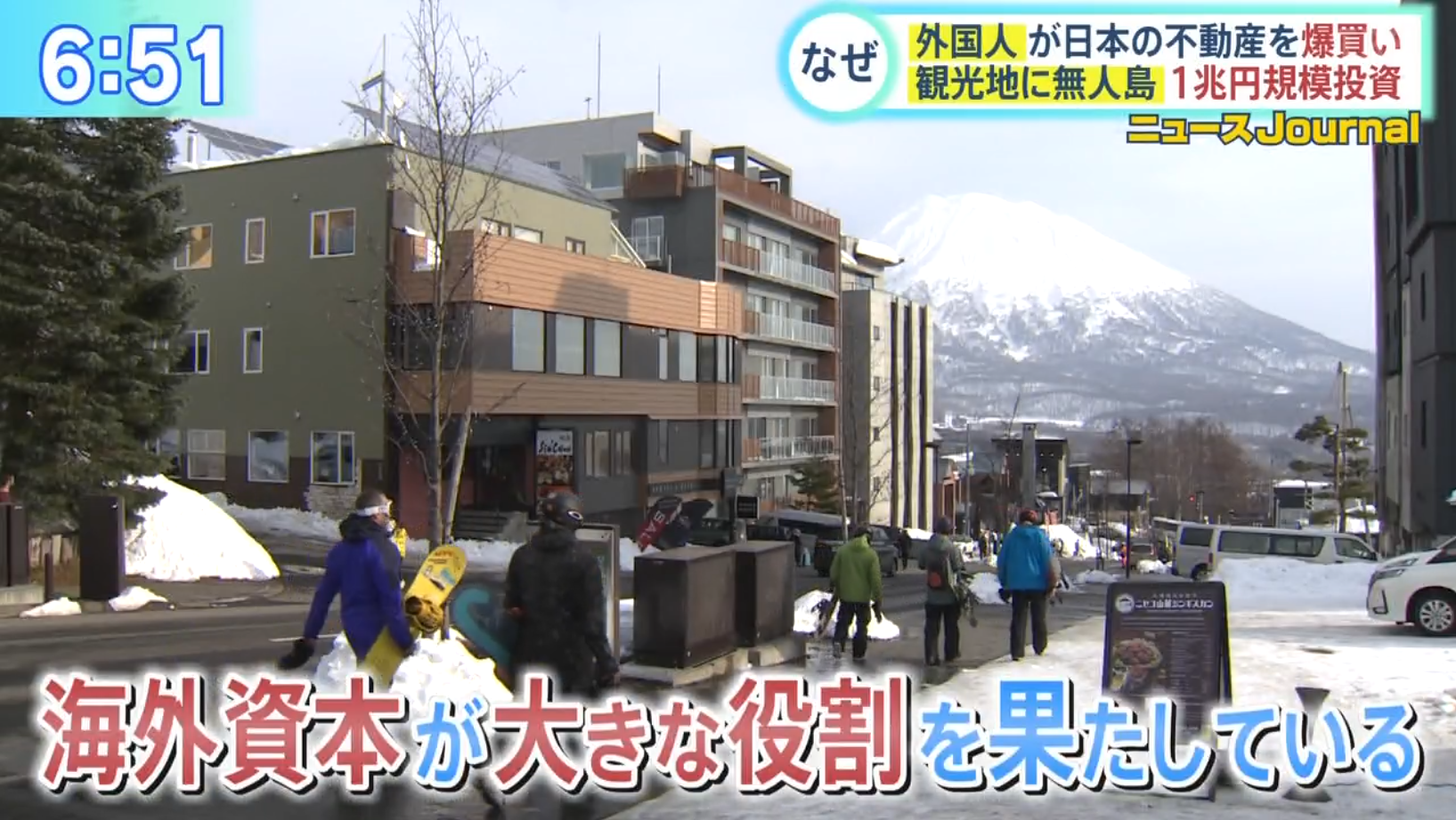 And therefore Japanese investments are majorly invested by foreigners now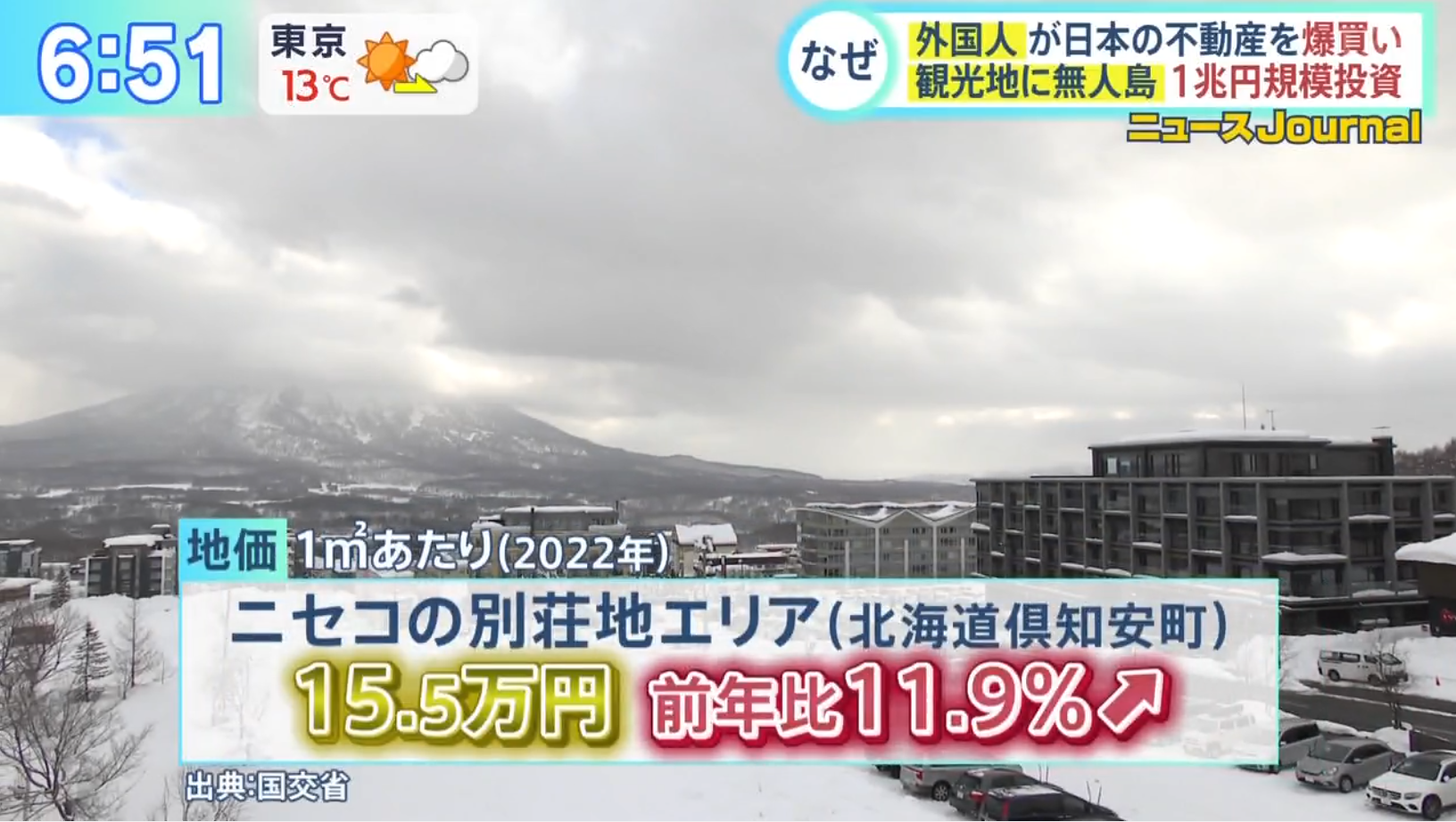 According to an information published by the Japan MLIT in 2022, inside the Niseko Villa/ Besso area of Hokkaido Kutchan Cho , 1 square meter cost for 15.5k  Japanese yen which has increased for 11.9% comparing with the data in 2021.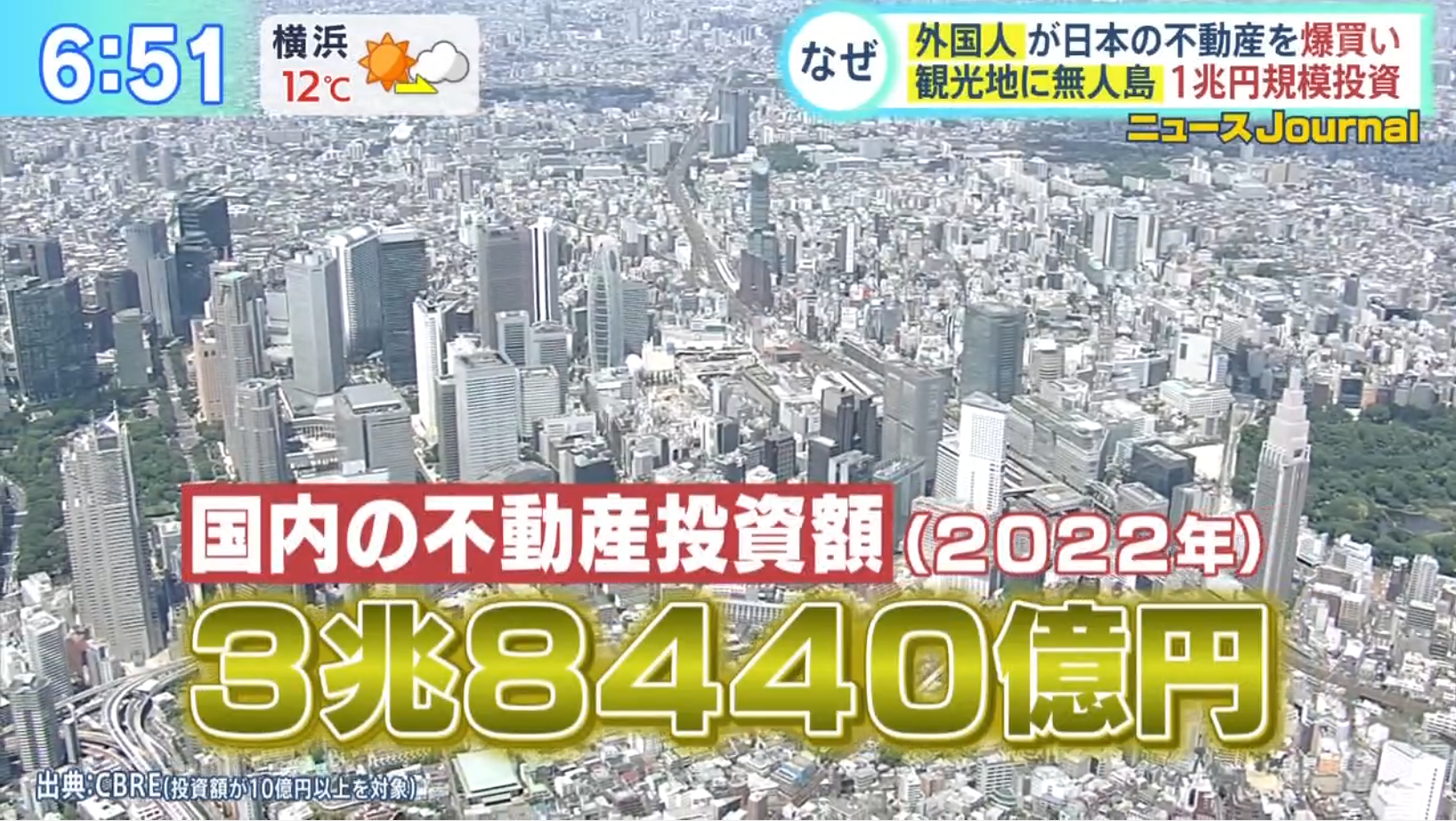 In 2022, the total amount of Japanese real estate investment is 3 trillion and 844 billion Japanese yen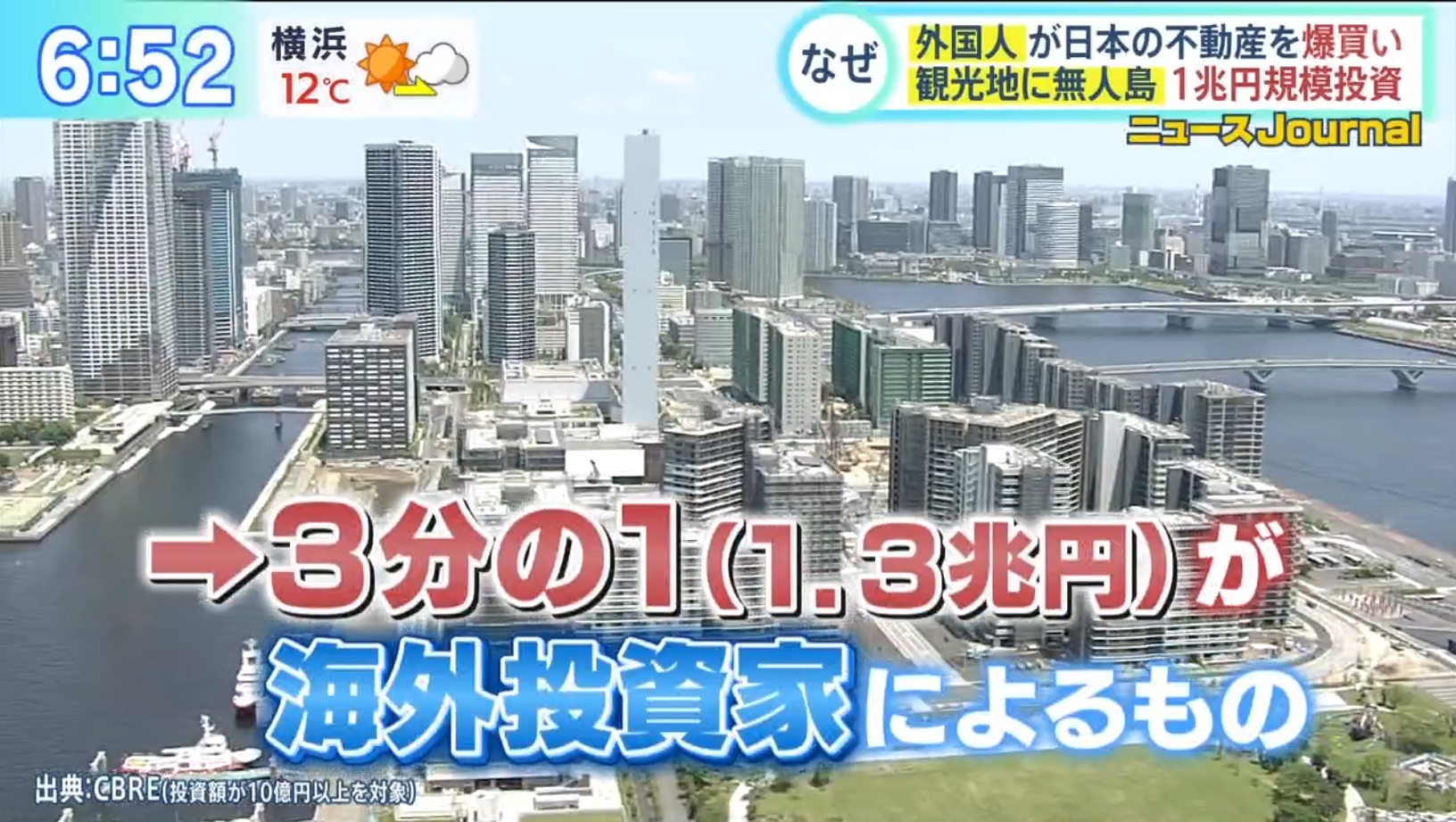 And one third of it (1.3 trillion yen) came from foreign investors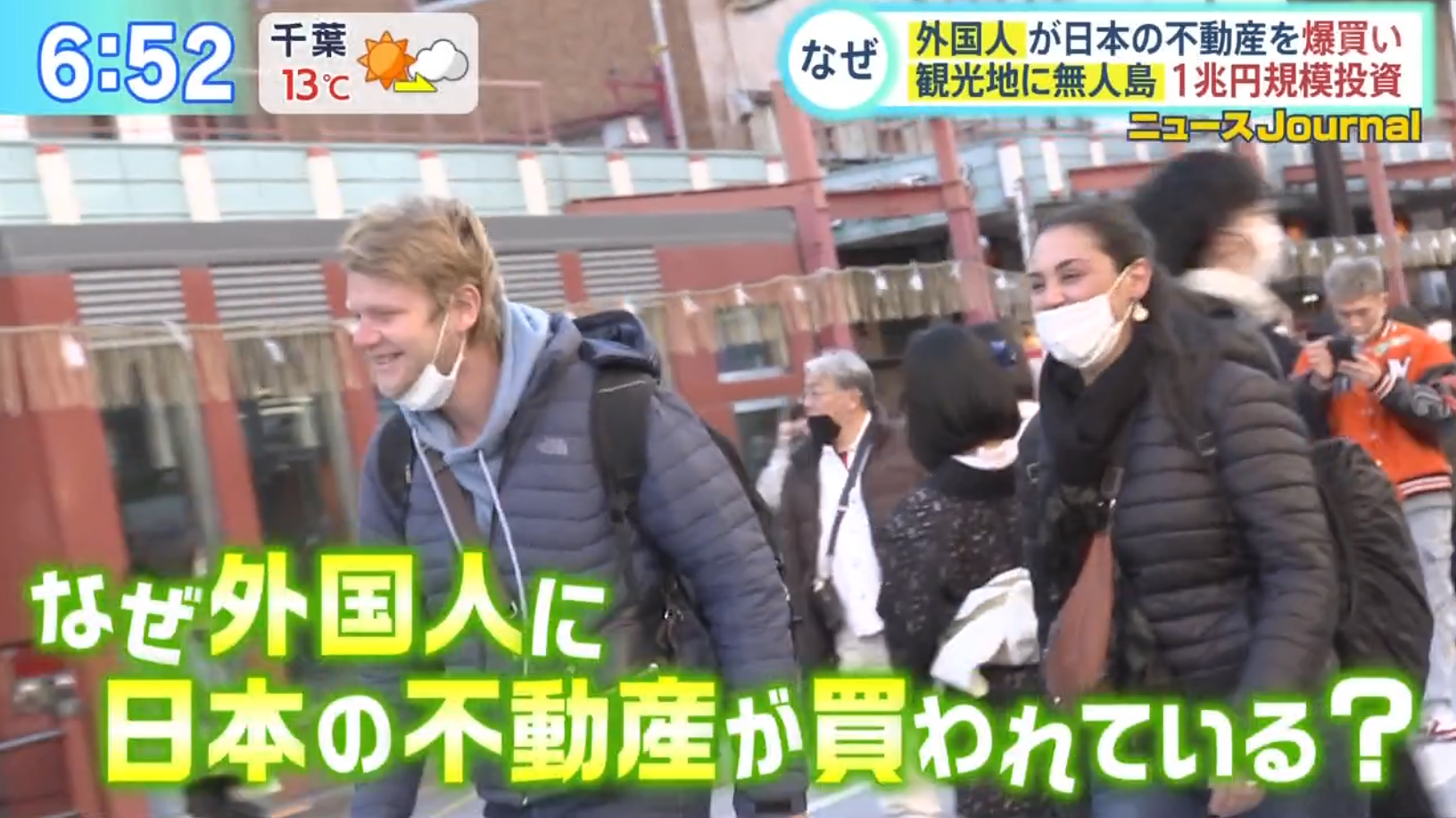 So, why are foreigners interested in purchasing Japanese real estate properties?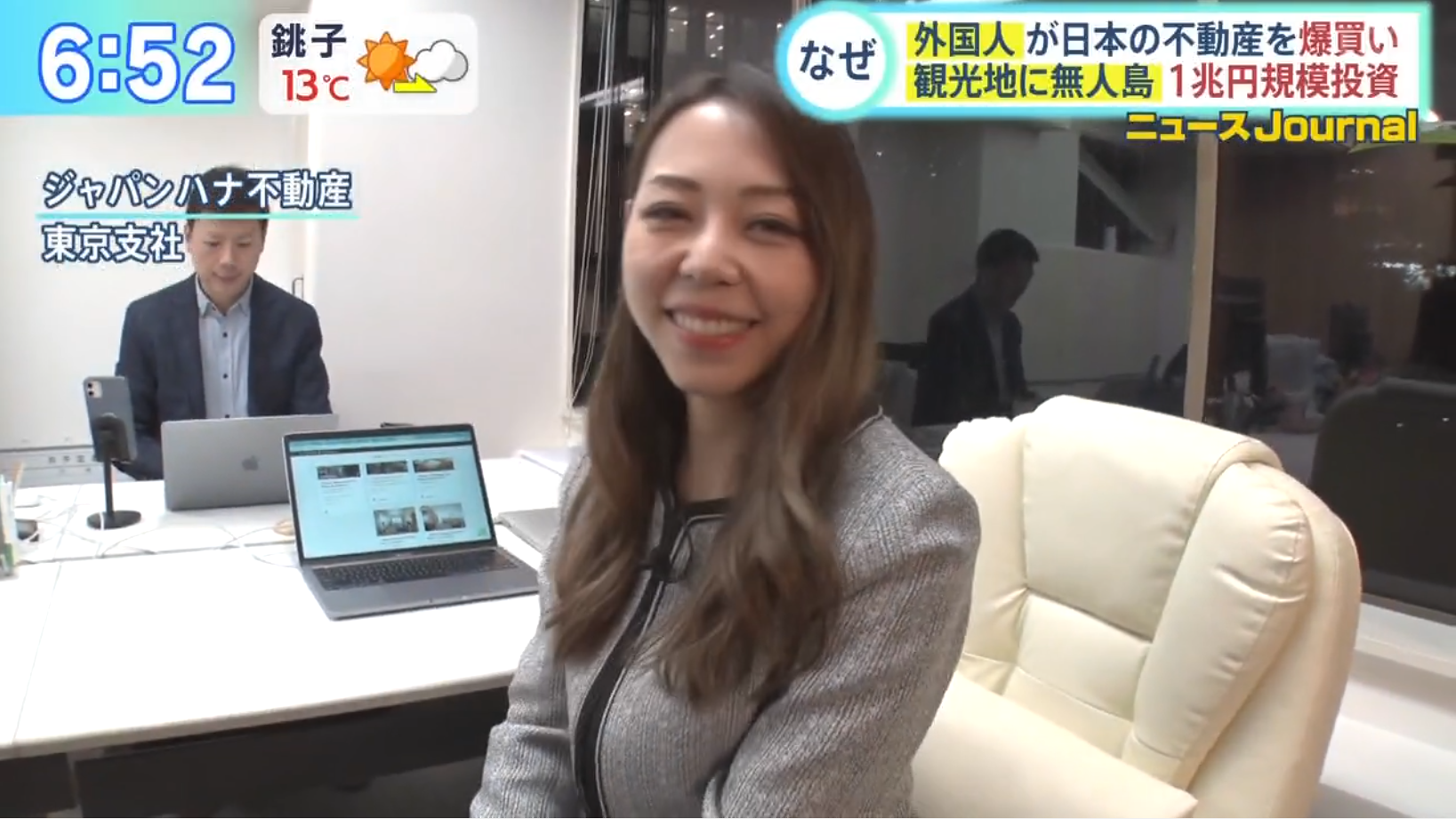 (Inside Japan Hana Real Estate, Tokyo office)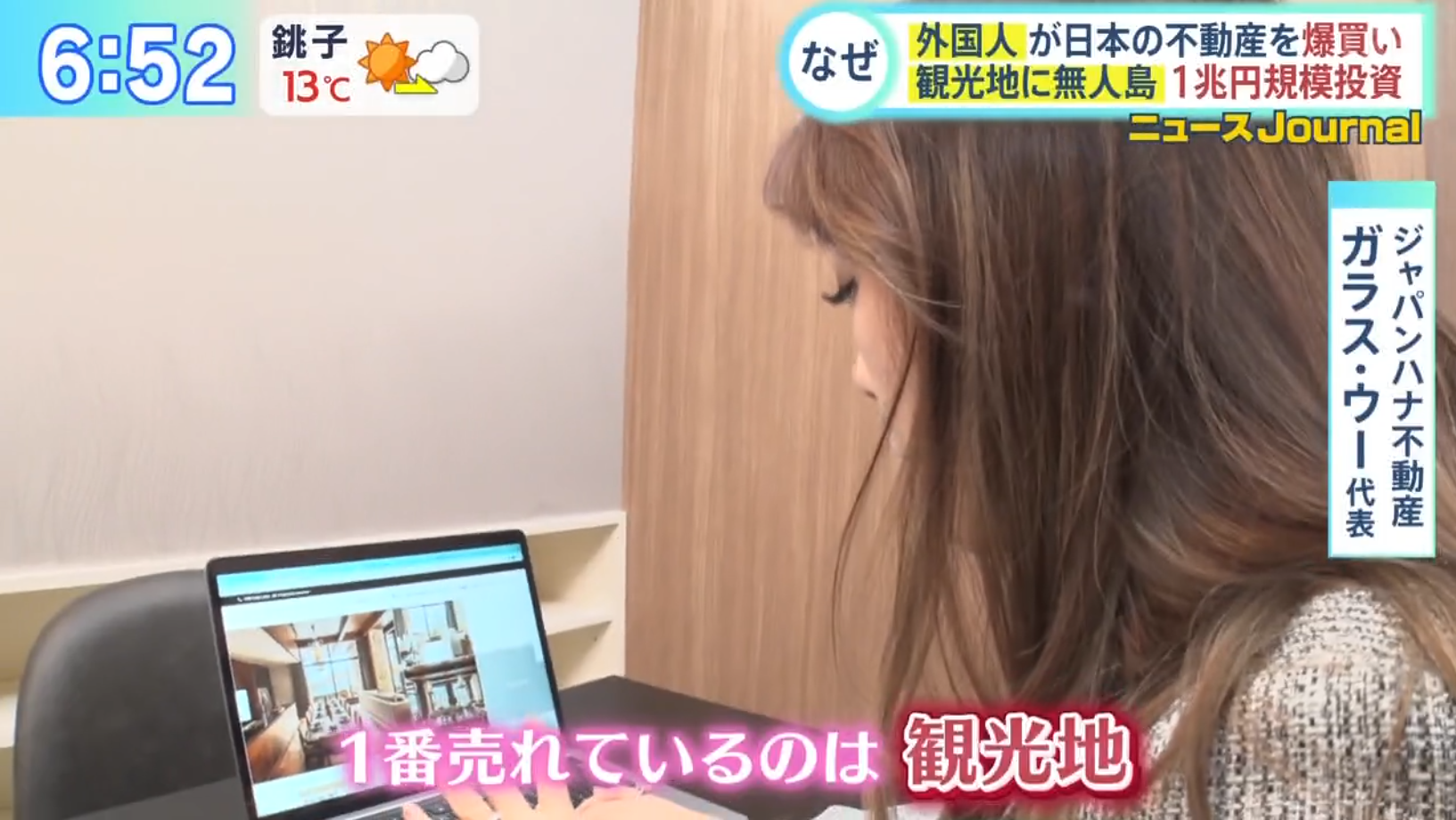 Ms. Glass Wu: The most popular and top-selling properties are usually located in the tourists' areas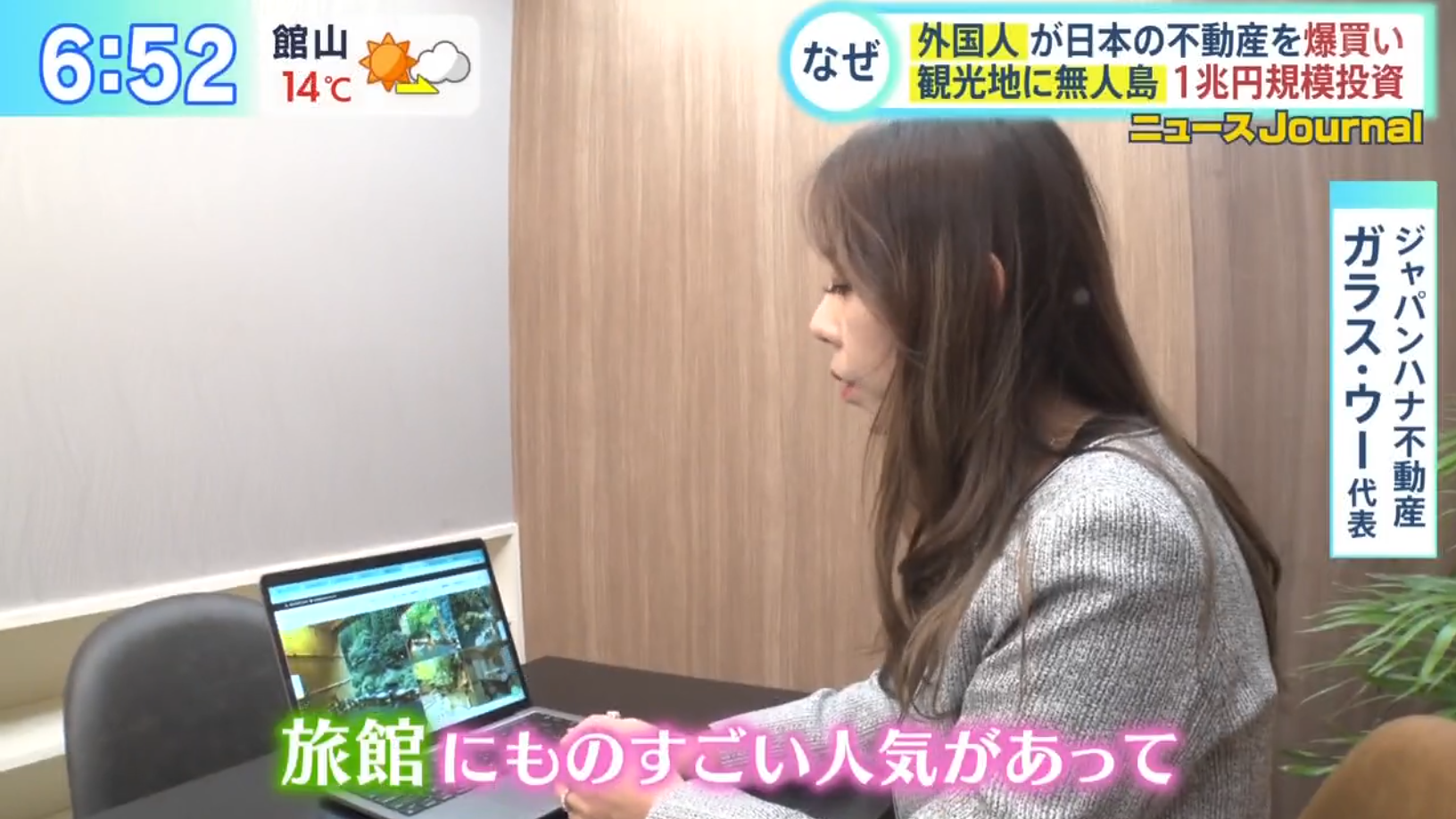 Ms. Glass Wu: In addition, Japanese Ryokans are popular among investors as well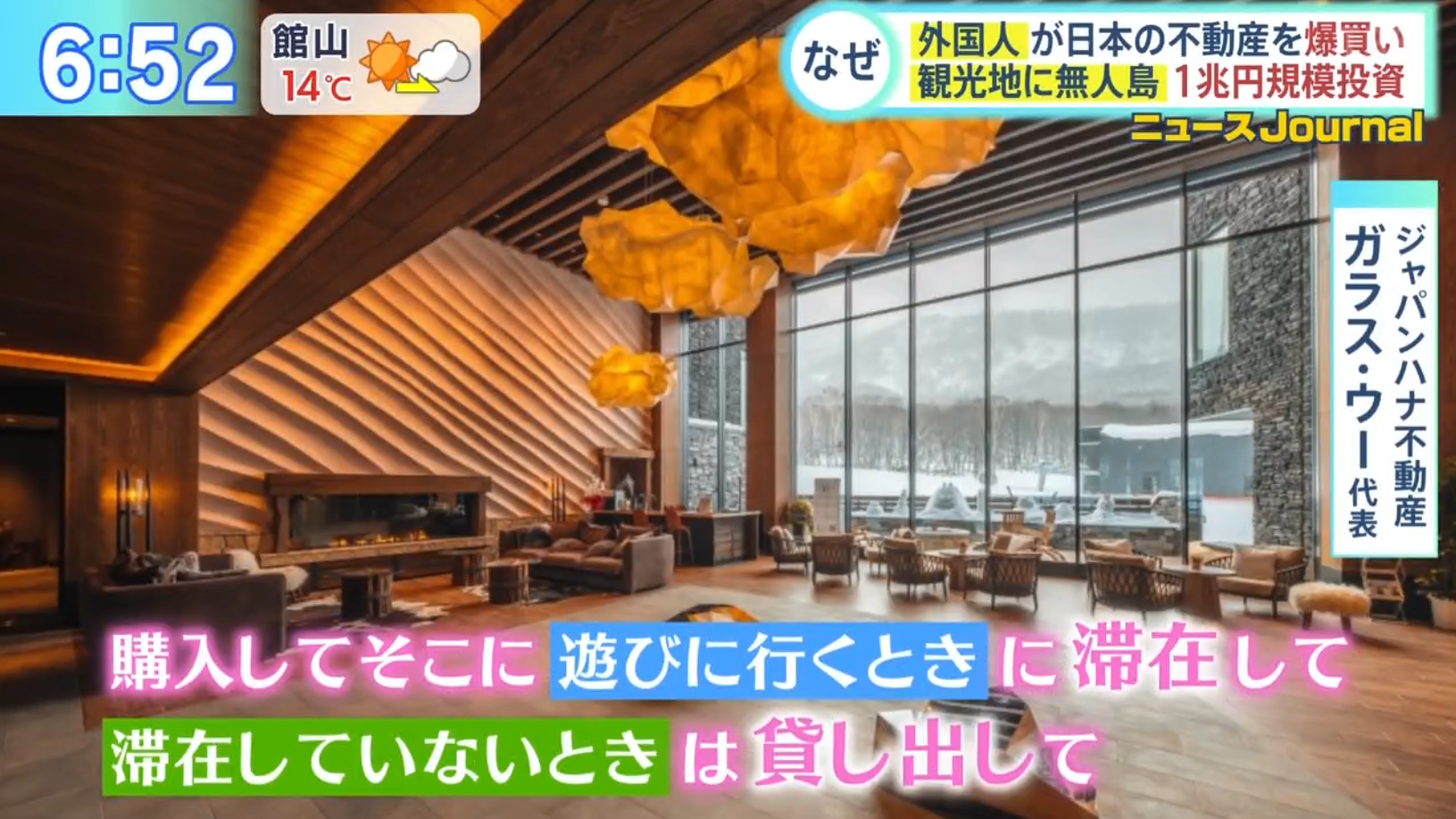 Ms. Glass Wu: After the purchase, some investors will stay at their properties during their visits in Japan and lease the properties when they left the country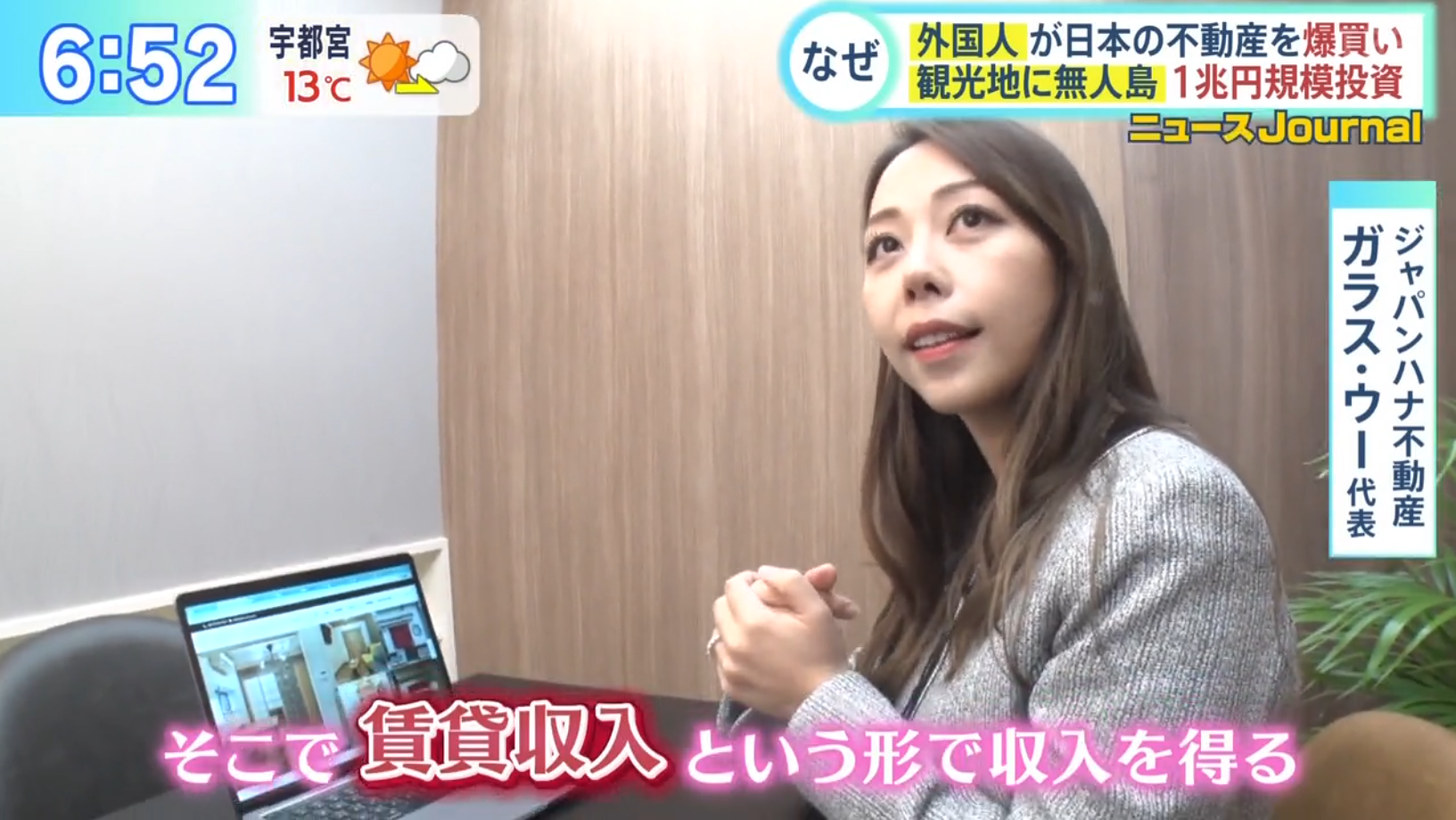 Ms. Glass Wu: By this, investors are able to increase their incomes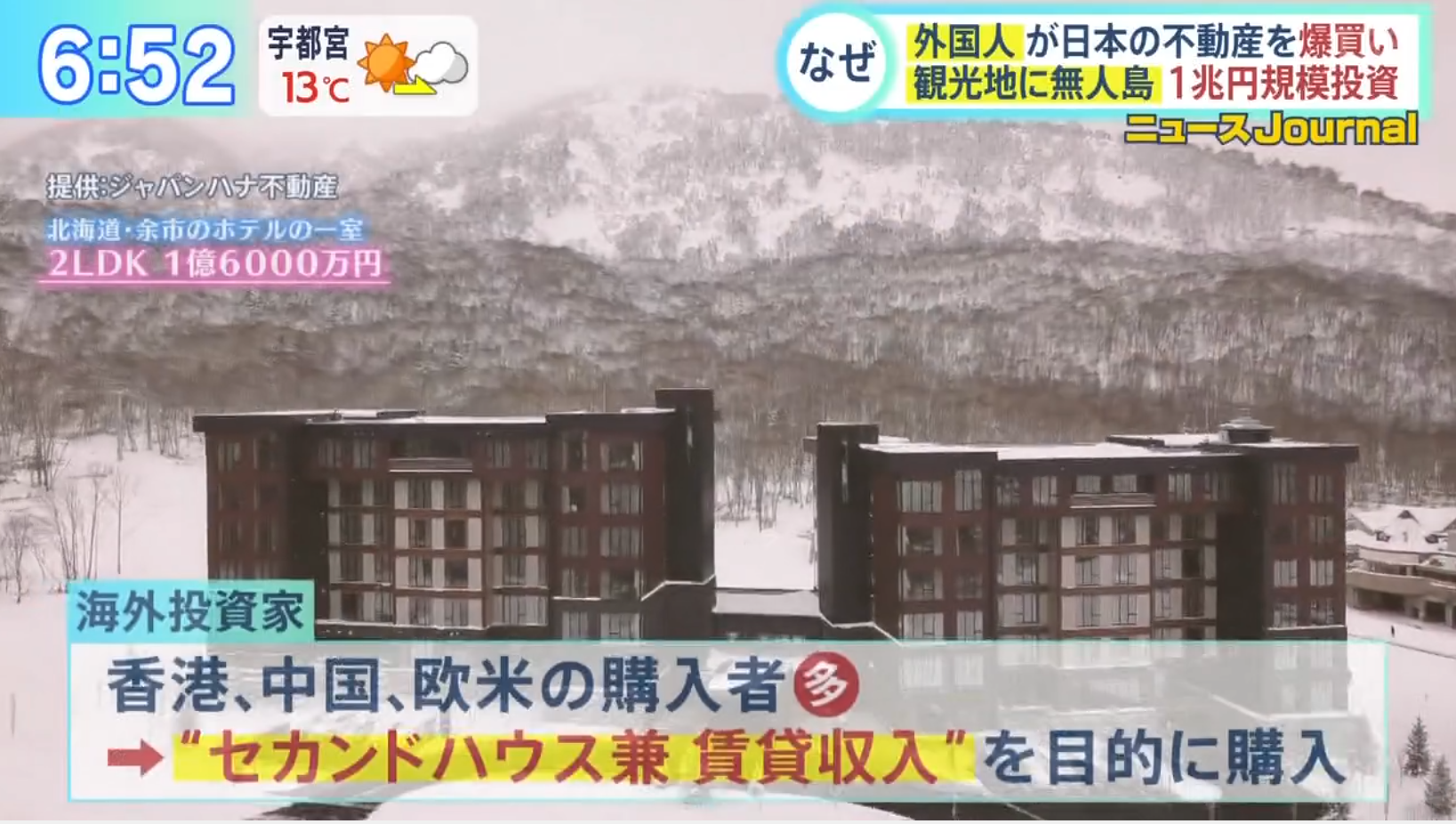 (A Condo hotel located in Hokkaido Kiroro: 2LDK Yu Kiroro 160m Japanese yen)
Most of these foreign investors came from Hong Kong, China, Europe and America, there are two major reasons for these foreigners to purchase Japanese properties, as a second home and leasing the properties to increase their incomes
Our American client visiting a property in Tokyo Minato Ward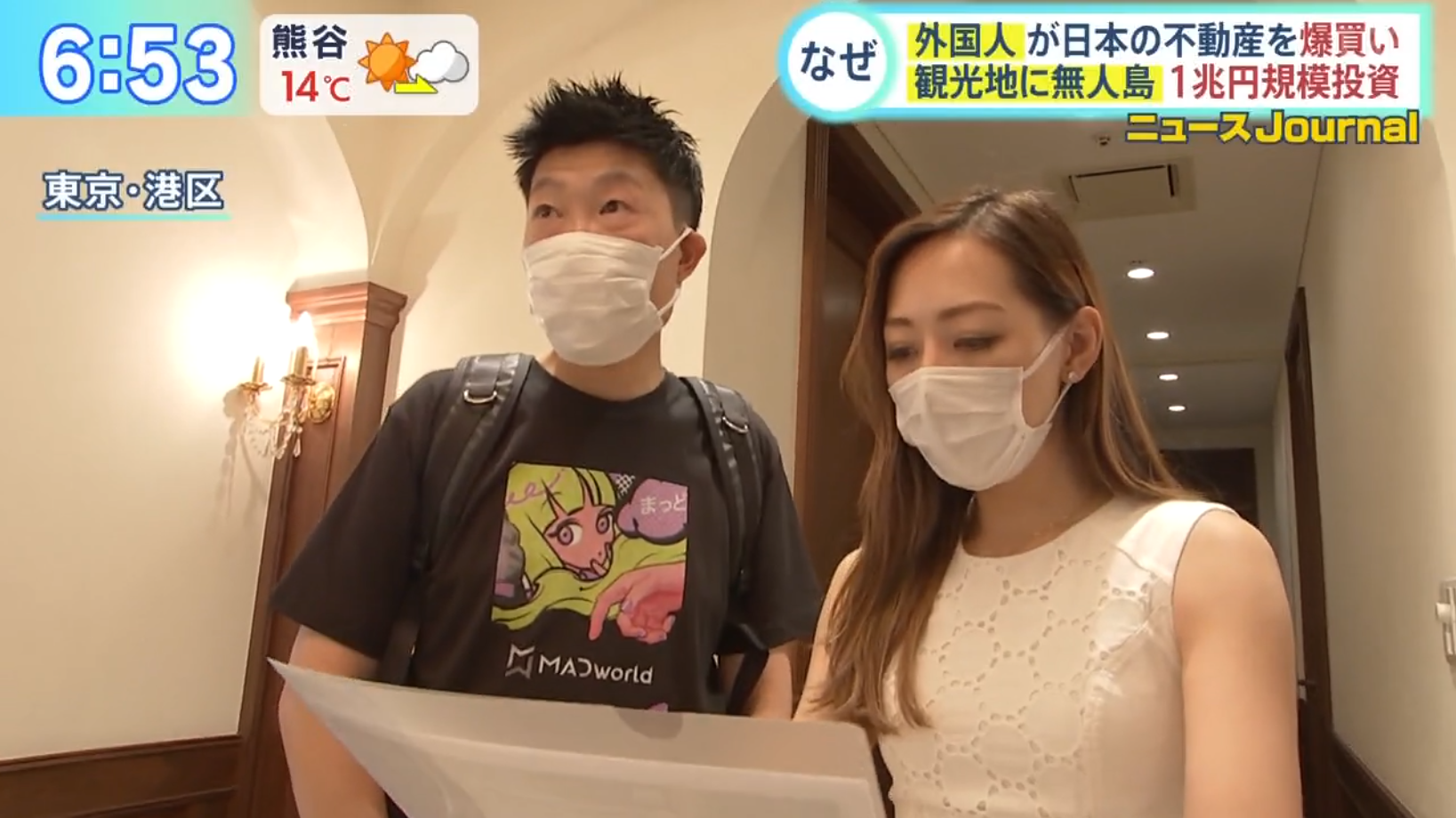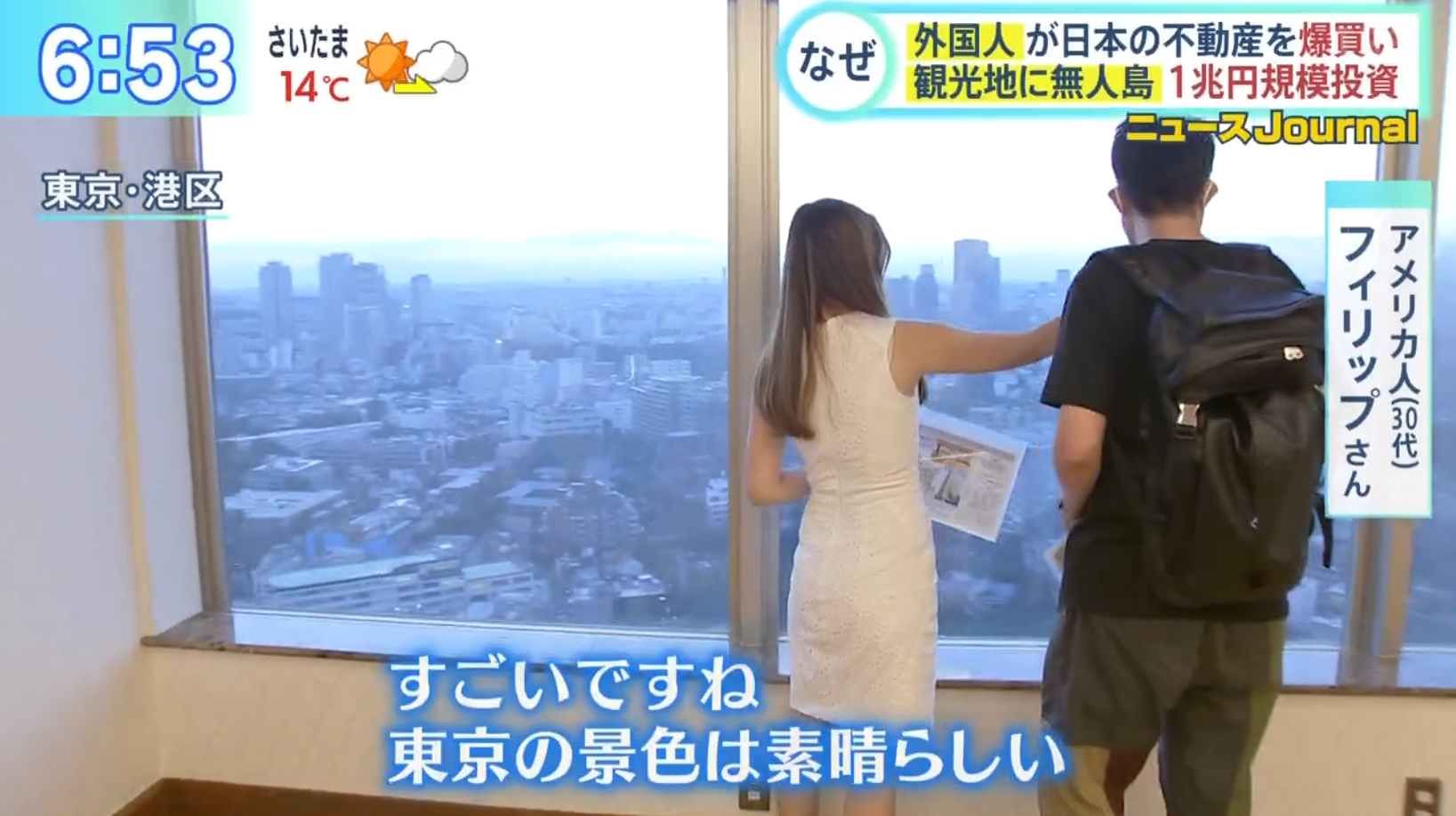 Our American client: The scenery in Tokyo is extraordinary. It is marvelous.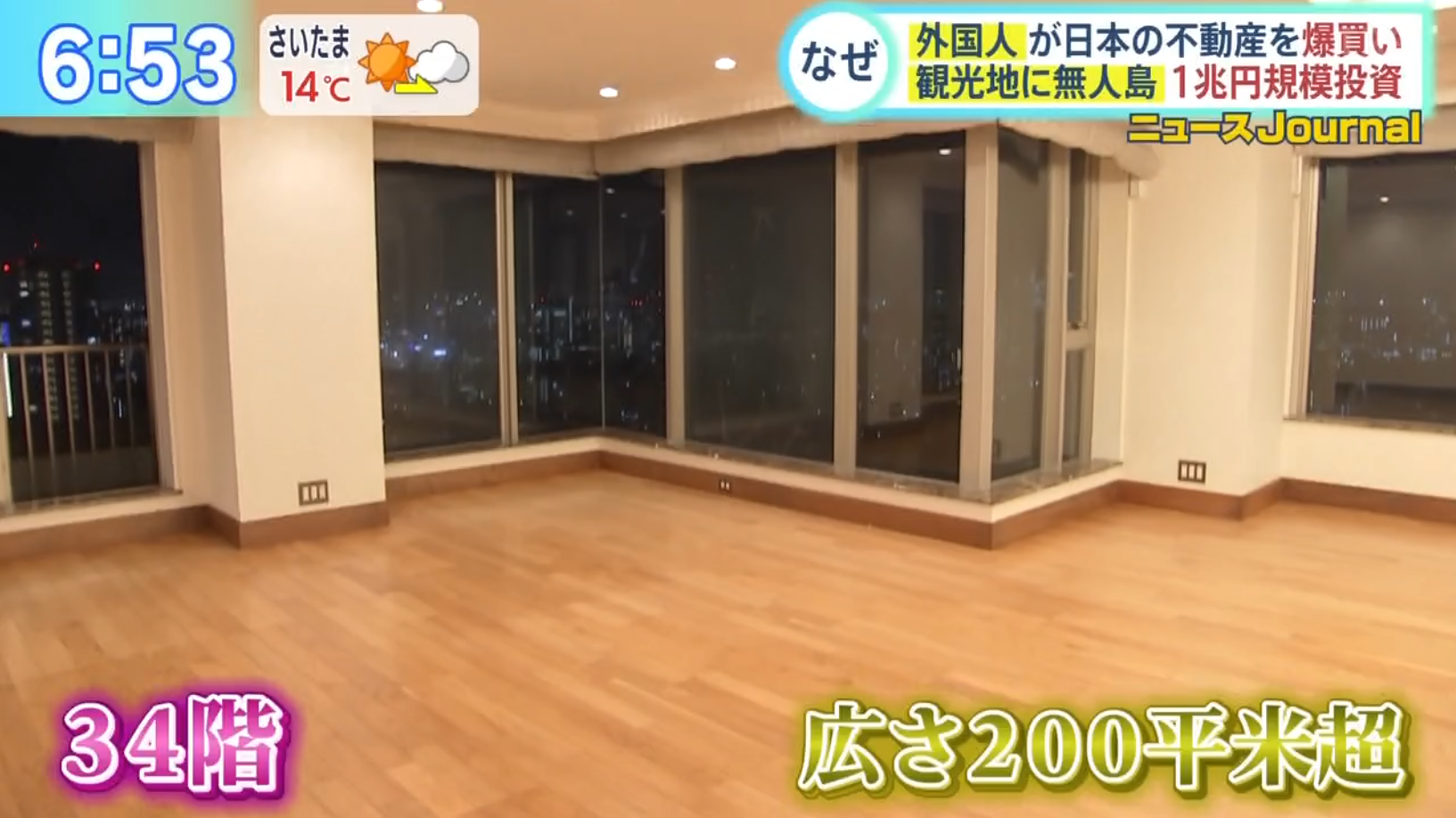 Locate on the 34th floor, over 200 square meter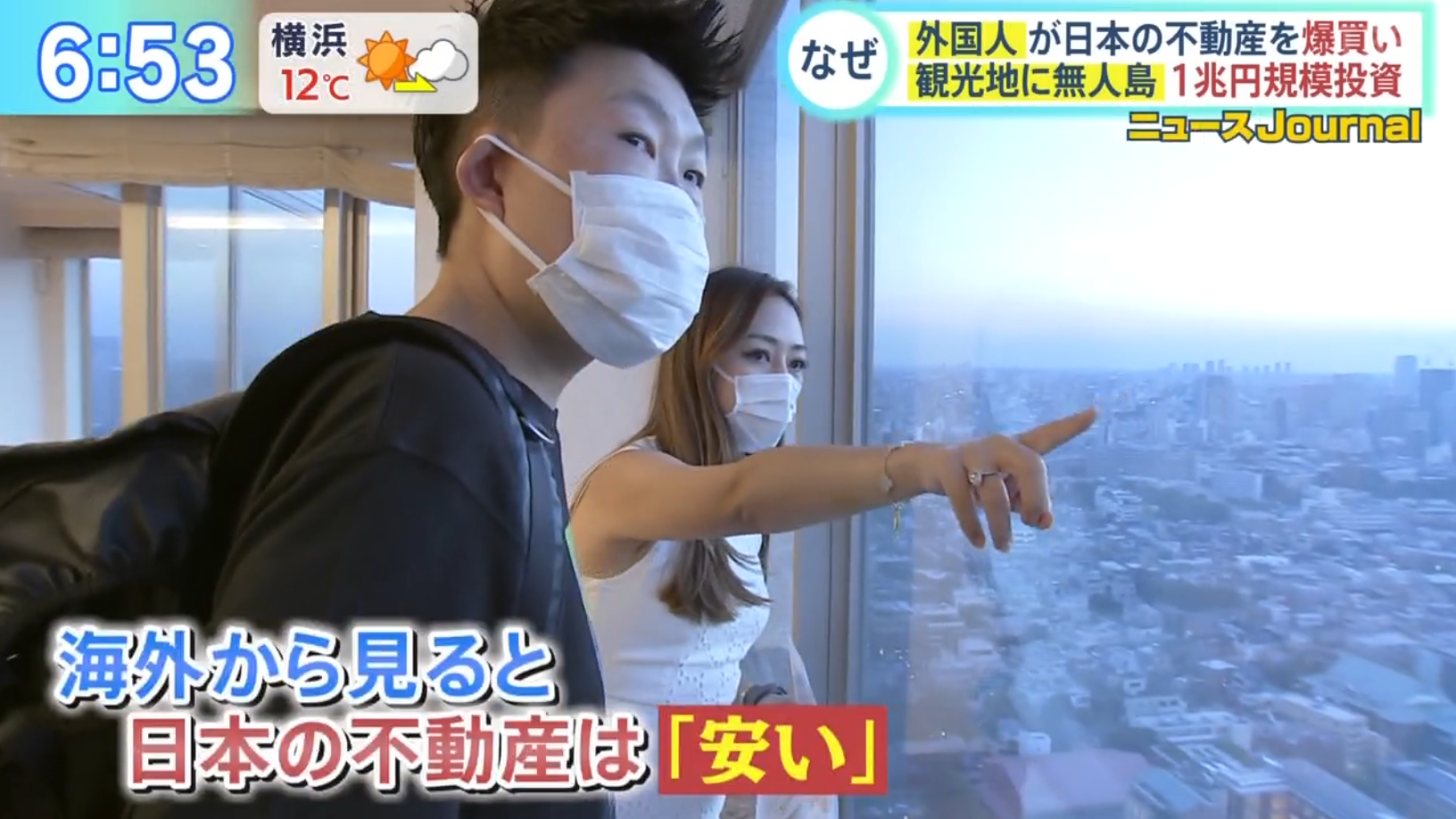 (From foreign investors' perspectives, Japanese real estate properties are inexpensive)
TBS: Comparing with American properties?
Our American client: Indeed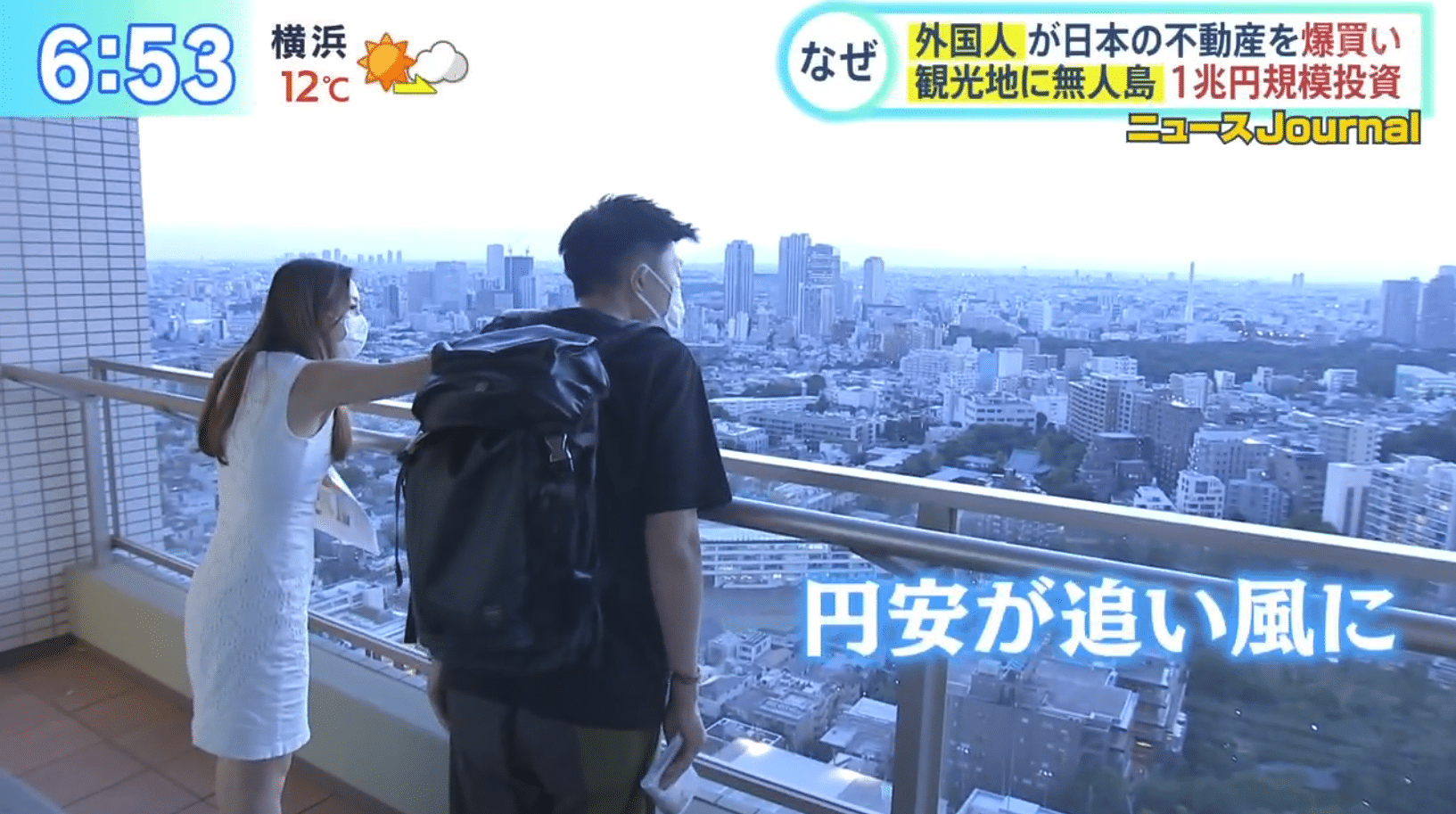 (With Japanese yen weakening)
Our company is selling the unit introduced in the program, the 34th floor unit of the Takanawa City Tower which is near the Shirokane Takanawa Station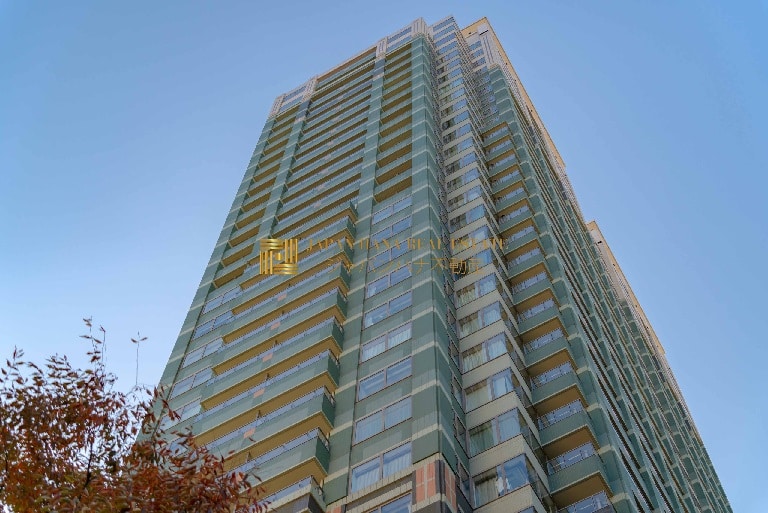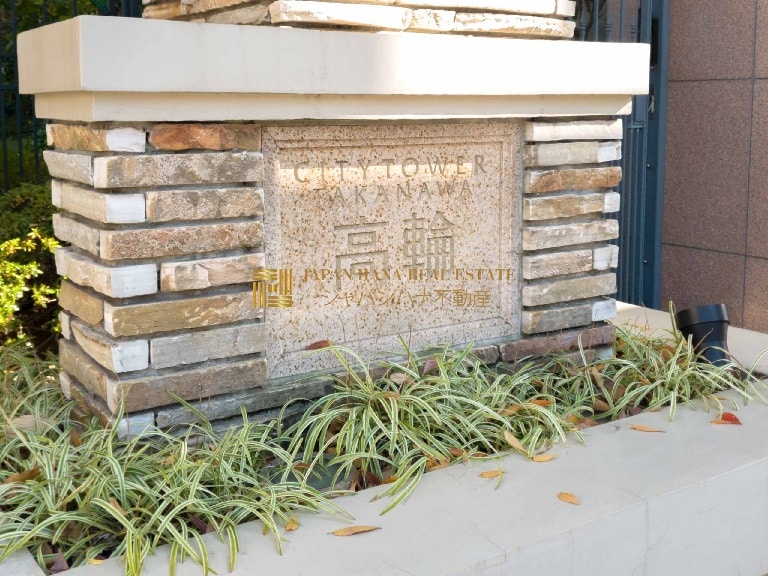 Check out this website for this property's details.
。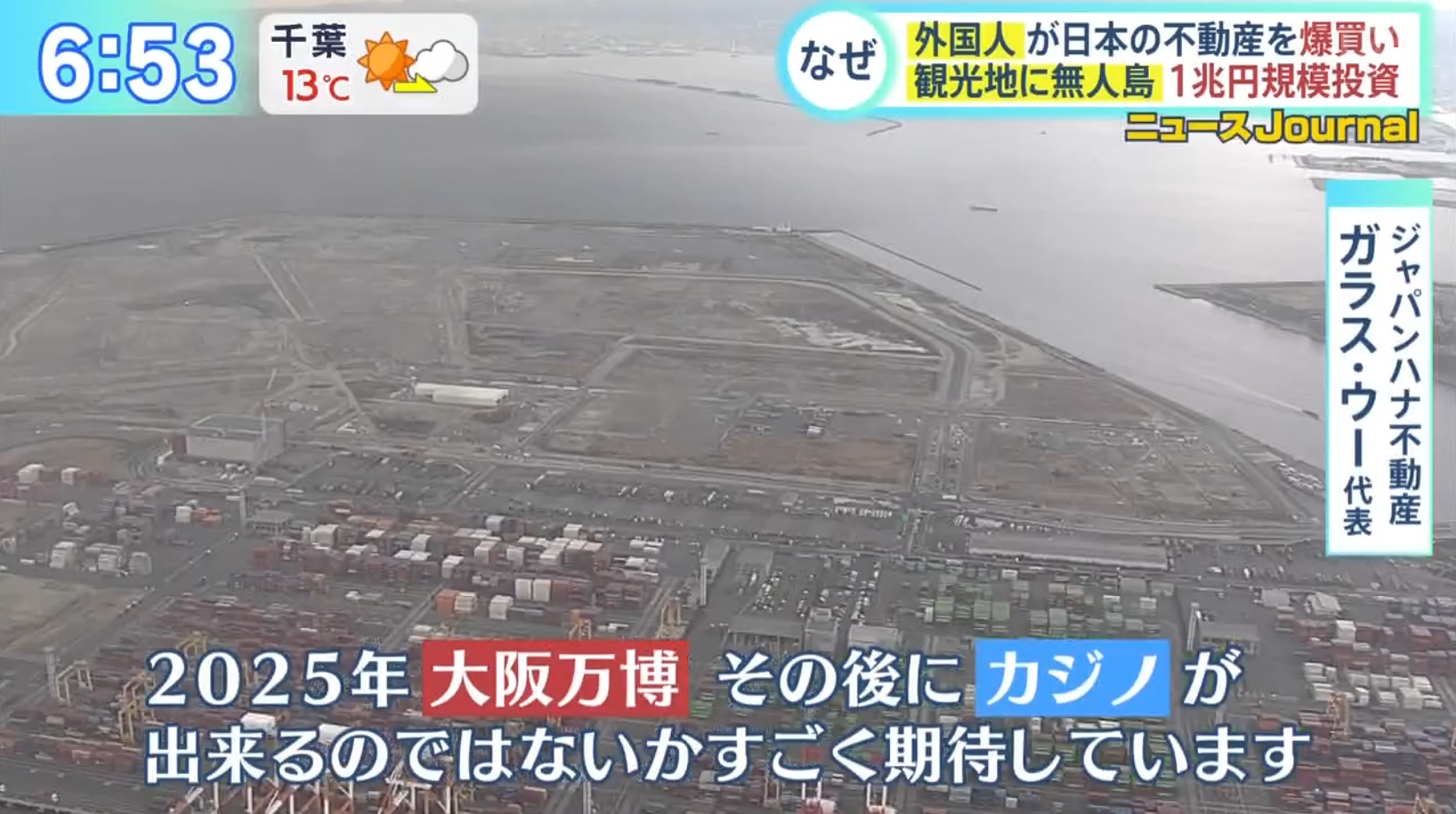 Ms. Glass Wu: After the 2025 Osaka Universal Exposition, there will be casino opening hence people are looking forward to the development potential of real estate properties in Osaka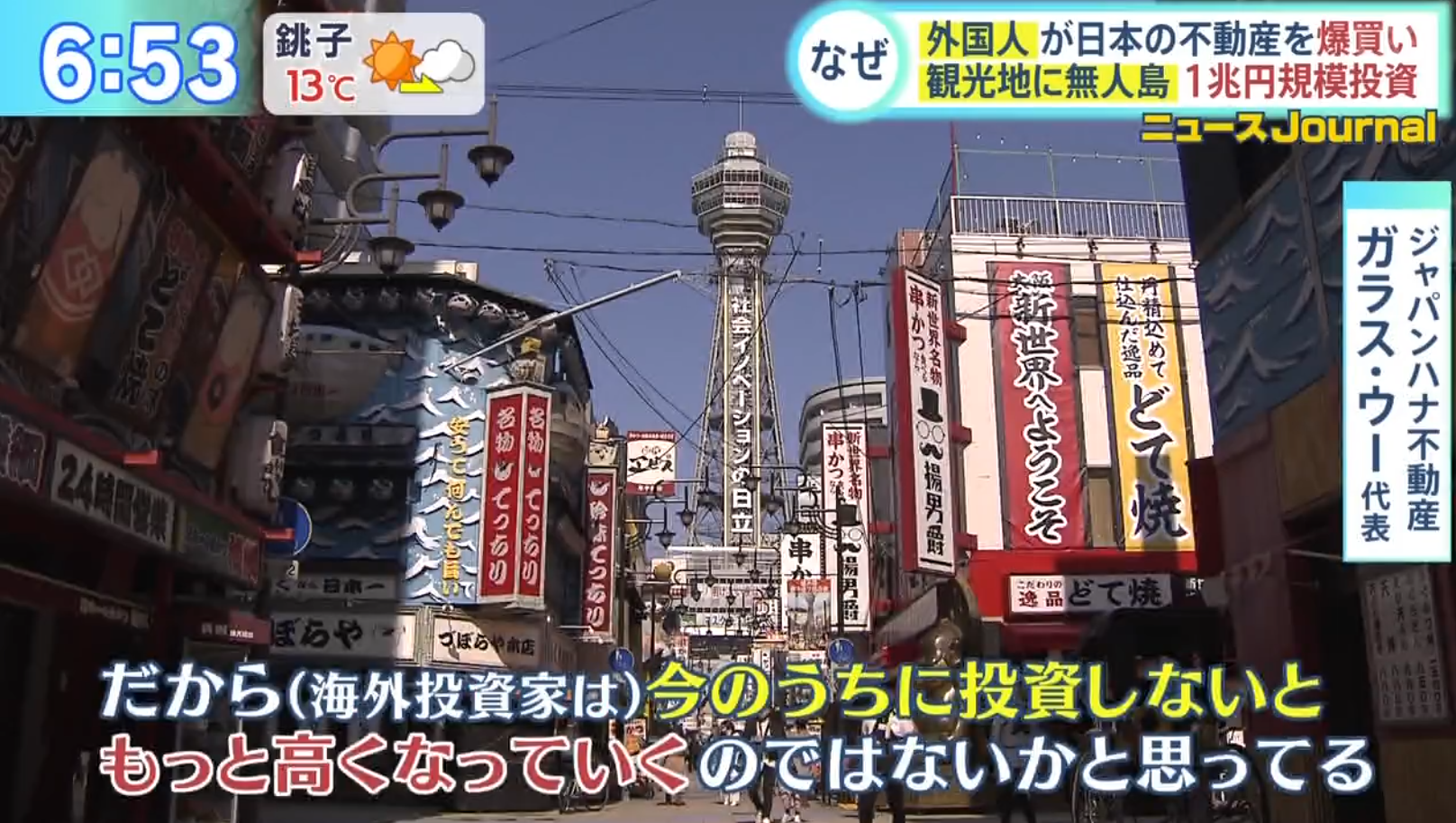 Ms. Glass Wu: And (foreign investors) perceive that if they do not purchase the properties in Osaka during the weakening of yen and before the 2025 exposition, it would be hard to purchase one afterwards and the price may have a rapid increase in the future
Japan Hana Real Estate starts from real estate's properties, we would also update the latest properties' information to our Instagram and Facebook. Please feel free to follow us on these social media platforms.
Japan Hana Real Estate Instagram
Japan Hana Real Estate Facebook