Japan allows casinos, Las Vegas-based operators ready to act
Japan casinos, Las Vegas-based operators ready to act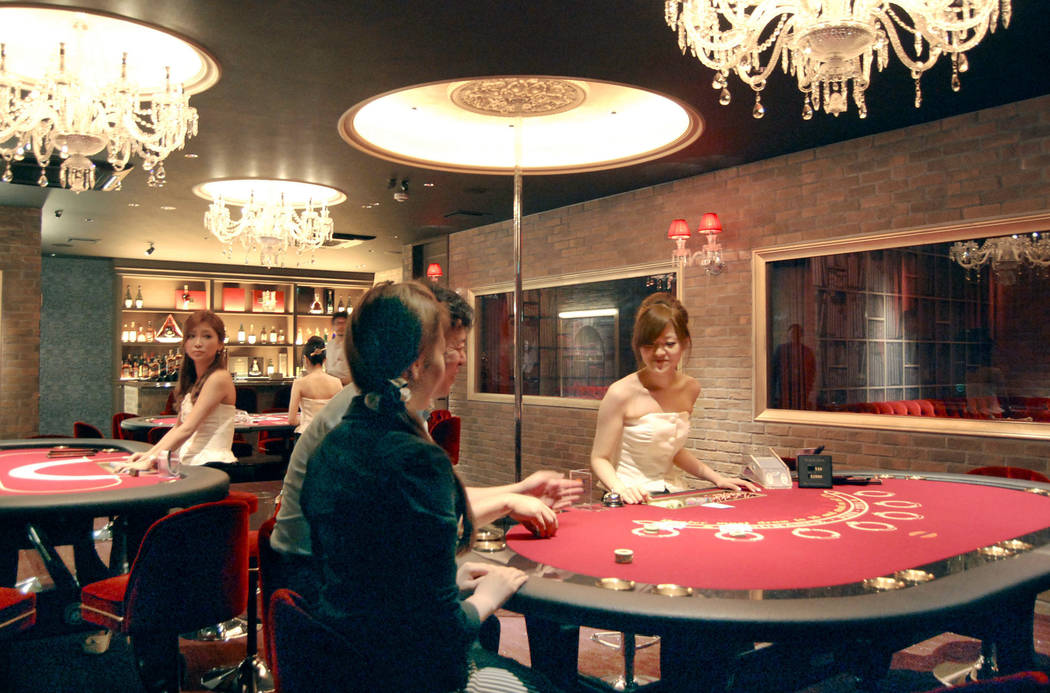 Japan's parliament on Friday passed a long-awaited law allowing up to three casino resorts in the wealthy island nation, setting off the next round of intense lobbying by Las Vegas-based operators for a piece of the action.
The enactment of the "integrated resorts" law means casinos can operate at Japanese resorts that include hotels, conference rooms and shopping malls. The law could turn the country into one of the world's top gaming markets.
Japan could become a $21 billion gaming market by the middle of the decade, Morningstar Research said in a note last year. That compares with $33 billion for Macau, the world's largest gaming market. Casino operators also stand to earn billions a year in revenue from hotel bookings, food and beverage and entertainment.
Industry executives expect the first casino license to be issued in 2020, with the first resort to be opened by 2025. Osaka, Wakayama and Yokohama are among the cities interested in hosting a casino.
Las Vegas operators including MGM Resorts International, CaesarsEntertainment Corp., Las Vegas Sands and Wynn Resorts have all expressed interest in bidding.
"The passage of the legislative framework propels the race for licenses in Japan into the next phase," Caesars Entertainment Corp. Chief Executive Officer Mark Frissora said in a statement Friday after the law passed.
MGM Resorts and Las Vegas Sands have said they are willing to invest up to $10 billion into a Japanese resort. Las Vegas companies will likely form a consortium with local partners, Wall Street analysts have said.
Touting experience
On Friday, Las Vegas-based companies rushed to tout their industry experience and strengths as they praised the Japanese government for its decision.
"Given the opportunity to participate, Las Vegas Sands is confident that we can make a significant contribution together with the Japanese people," George Tanasijevich, the company's managing director of global development, said in a statement.
MGM highlighted in its statement that it had a team on the ground in Japan to study the country's economy and culture.
"The company believes it is well-positioned in Japan and has been preparing for this possibility by becoming immersed in Japanese culture to better its understanding of Japan's unique history and heritage," MGM said in its statement.
Wynn Resorts CEO Matt Maddox reiterated the company's interest in bidding for a license in a statement that also aimed to show his knowledge of Japanese culture.
"Wynn Resorts consistently offers the finest, one-of-a-kind guest experiences in the countries in which we operate, experiences which both embrace and celebrate local culture. We plan to do the same in Japan if afforded the opportunity," he said, peppering the statement with "omotenashi," the Japanese word to designate its customer-focused hospitality culture.
Not all winners
Not all Las Vegas companies will be part of a winning bid. Jefferies analyst David Katz said Las Vegas Sands and MGM have the strongest financial resources among the U.S. companies.
Caesars, which emerged from bankruptcy in October, has a strong brand and could partner to support development costs, Katz said. Frissora highlighted that fact in his statement.
"As we prepare to bid, we are seeking the most creative and respected Japanese partners to help us bring to life an unparalleled integrated resort experience," Frissora said.
Wynn's chances could be hurt by recent board and management turnover, Katz said. Four independent board members and two executives, including founder Steve Wynn, have left the company since February over allegations he sexually harassed employees.
That isn't the first time analysts have raised questions about Wynn's chances. Morningstar Research said in its report last year that Wynn Resorts' fight with Japanese businessman Kazuo Okada could also hinder its bid.
Wynn Resorts said its still believes it can win.
"Our CEO, Matt Maddox, has been actively involved in Japan for several years, and our focused efforts and the relationships we have built, especially this year, make us more optimistic than ever about our opportunities there," Wynn Resorts spokesman Michael Weaver said.
The Review-Journal is owned by the family of Las Vegas Sands Corp. Chairman and CEO Sheldon Adelson.
Source : Review-Journal